We currently have the following vacancies:
Project Director – Private Finance Initiative
| | |
| --- | --- |
| Vacancy Reference: | 002309 |
| Location: | Home Based |
| Closing Date: | 03/09/2021 |
| Salary: | £75,000 per annum |
| Employment Type: | Permanent, full-time |
| Department: | Local Partnerships |
| Hours Per week: | 35 |
About us
Local Partnerships LLP is a joint venture between HM Treasury, the Local Government Association and the Welsh Government. We were formed in 2009 to help the public sector deliver projects and change at the local level. We support central and local government, health and other local bodies to ensure their key priorities are delivered and clients secure value for money.
Our vision is as simple as it is challenging: to strengthen the public sector to deliver more effectively, achieve more swiftly, and give value for money to the taxpayer and customer.
The role
Local Partnerships is looking to boost its resources in response to increased demand for its services and are looking for a Project Director – Private Finance Initiative.  This is a great time for an expert in public private partnerships to join an organisation that will significantly impact the quality of public sector infrastructure projects.
The Project Director – PFI has an important role to play in working with the public sector to review and improve existing PFI arrangements and to advise on new Partnerships, ensuring they deliver the anticipated benefits for the public sector.
You must have the right to work in the UK, the LGA are unfortunately unable to offer sponsorship visas. Evidence for the right to work in the UK will be requested at the interview stage. 
The requirements
We are looking for a skilled Project Director with a deep knowledge of Public Private Partnerships and the ability to lead PFI/PPP refinancing processes.  Successful candidates will:
Possess a sound understanding of the political landscape and the drivers to delivering successful public, private partnerships.  This will be evidenced through a significant level of PFI / PPP experience.
Have strong financial advisory skills – ideally with experience of running a refinancing process.
Use their expertise in advanced excel financial modelling and their commercial negotiation skills to work collaboratively across contracting authorities and with Government bodies
Be "self-starters" capable of working independently, or as part of a team.
We are committed to increasing the diversity of our organisation across the full range of protected and individual characteristics. We would particularly welcome applications from potential colleagues who can help us to build a more inclusive workforce, representing better the characteristics of the communities we aim to serve.
​​​​​​​
Closing Date:         5pm, Friday 3 September 2021
Interview Date:     Thursday 16 September 2021, interviews will be held remotely
Project Manager – Climate Response (Renewables)
| | |
| --- | --- |
| Vacancy Reference: | 002312 |
| Location: | Home Based |
| Closing Date: | 27/08/2021 |
| Salary: | From £40,000 per annum |
| Employment Type: | Permanent, full-time |
| Department: | Local Partnerships |
| Hours Per week: | 35 |
About us
Local Partnerships LLP is jointly owned by the Local Government Association, HM Treasury and the Welsh Government. We occupy a unique position in the public sector, facilitating change through working impartially and collaboratively across all parts of central, local and regional government, and devolved administrations.
Our purpose is to help public sector organisations face the ever-increasing challenge of meeting rising demands for services, with shrinking budgets. We bring public and private sector experience that provides confidence, capability and capacity, helping local authorities achieve and maintain financial resilience.
We work all over England and Wales with a core team based in Smith Square, Westminster and a small office in Cardiff. We have c. 60 employees, supplemented by a pool of associates, and a current annual turnover of c. £10 million.
Our impact report for 2019-20 can be found at https://localpartnerships.org.uk/news/our-impact-report-2019-20/
The role

As the area of Climate Response continues to become a growing priority with many authorities, we are seeing an increase in the breadth and number of projects we are undertaking in this discipline. To support this, we are seeking to recruit a Project Manager in our Climate Response team, who also has experience working with renewable energy projects.
Local Partnerships is currently working with a number of authorities to develop responses to declarations of climate emergency. We have been working with these authorities to determine their emissions baselines, plot forward trajectories and develop action plans for dealing with greenhouse gas reductions, in order to become carbon neutral organisations.
Our recommendations span a wide range of measures from asset reviews to building energy efficiency, utility scale renewable energy generation schemes and air quality measures. We always challenge ambition and look to influence the wider area as well as the authority's own emissions.
We support public sector bodies in the development and delivery of strategic regional carbon reduction plans (as part of City Deals and Regional Growth Plans), local renewable energy generation projects (such as wind and solar facilities) and improving the energy efficiency of their estates.
Projects include utility scale renewable energy generation assets (solar PV and wind), building energy efficiency programmes, street lighting programmes and district heating networks.
We can provide insights around grid connection availability and support clients with grid connection applications.
The requirements

•    Strong commercial skills and a track record of operating in a contracting environment.
•    Sound understanding of the UK public sector and/or community focused 3rd sector
•    Proven experience of working on high profile complex projects with a track record of effective delivery
•    Strong written and verbal communication skills and in analysis and presentation of data
•    Experience of building effective relationships with senior stakeholders
•    Experience of managing project teams from differing backgrounds and professions
From a specific Climate Response perspective, we are looking for:
•    Experience and expertise of renewable energy and smart power grids
•    Experience of working with external parties including Aurora Energy Research (or similar), landowners, developers, DNOs and planning and other consultants
You must have the right to work in the UK, the LGA are unfortunately unable to offer sponsorship visas. Evidence for the right to work in the UK will be requested at the interview stage.

A profile for the role, the job description and person specification, is set out below.
Closing date:       5pm, Friday 27 August 2021
Interview date:   Monday 13 September 2021
We are keen to increase the diversity of the team and applications from people with protected characteristics are encouraged.
Local Partnerships values diversity and encourages applications from all sections of the community
Additional opportunities 
We are always interested in hearing from anyone who has the skill set and experience that complements our existing work, or forms an area of significant interest to our clients.
If you are interested in joining Local Partnerships or becoming one of our associates, please send your current CV and covering letter, explaining why you are interested in a role with us, to LPEnquiries@localpartnerships.gov.uk.
A generic Project Director job specification is provided here for reference.
Local Partnerships strives to ensure that we treat all individuals fairly, with dignity and respect. The opportunities we provide are open to all. We benefit from the skills, talents and experience offered by a diverse workforce reflecting all sections of our communities.
We build a working environment based on inclusiveness and merit. We are opposed to all forms of discrimination on the grounds of age, disability, gender reassignment, marriage and civil partnership, pregnancy and maternity, race, religion or belief, sex (gender), sexual orientation, and medical status, or the imposition of any conditions or requirements that do not accord with the principles of fairness and natural justice.
We are committed to monitoring our employment practice through various means (workforce monitoring, perceptions surveys, etc.) to identify and address any issues related to equality and diversity and to eliminate any potentially discriminatory practices.
Listen to Programme Director Jenny Coombs talk about the impact of the pandemic on health and social Care and read our full impact report for 2020/21 👉 https://t.co/ddDYZnGG9i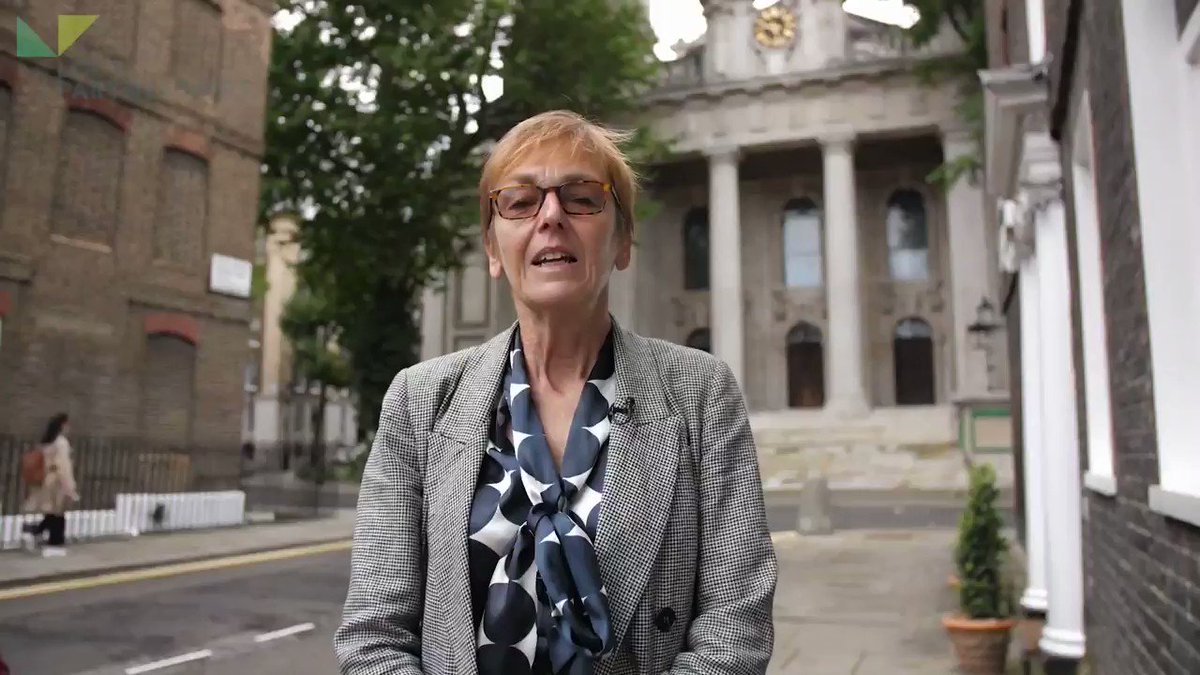 Sign up to our newsletter
To find out more about how we can support you