1. GENERAL
These terms (including the Privacy Policy and any other documents referred to) are the terms (the "Terms") which apply to your use of the website www.localpartnerships.org.uk (or its replacement or successor URL) and the services offered by us via that website (the " Website").
Please read these terms carefully before you start to use the Website. If you have any questions or issues please Contact Us.
By accessing the Website you are deemed to have read and accepted the Terms.
We may make changes to these Terms at any time and such changes will take effect and be binding upon you from the point at which they are posted on the Website. Therefore, you should check these Terms regularly to make sure you are abiding by the most current version. We may also make changes to the Website from time to time.
2. INFORMATION ABOUT US AND THE WEBSITE
The Website is operated by Local Partnerships LLP ("Local Partnerships") that. Local Partnerships is jointly owned by HM Treasury, the Local Government Association, and the Welsh Government.
Local Partnerships is a limited liability partnership registered in England and Wales no. OC346845. The registered address is 18 Smith Square, London SW1P 3HZ.
3. ACCESS AND AVAILABILITY
We reserve the right to withdraw, suspend or amend access to all or any part of the Website or cease its operation temporarily or permanently at any time without notice.
We will use reasonable endeavours to ensure that the Website is accessible 24 hours per day but the Website is provided on an "as is" and "as available" basis, and we give no warranties or guarantees that the Website will meet particular levels of availability or functionality.
You are responsible for making all arrangements necessary for you to have access to the Website. We cannot guarantee that the transmission of any information over your internet connection will be secure nor can we guarantee that the Website will be compatible with any or all hardware and software that you may use to visit the Website.
4. YOUR PERSONAL INFORMATION
We collect personal information about you as and when you use the Website. We have explained what this information is, what we do with it, and who we share it with and other related matters such as cookies in more detail in our Privacy Policy.
5. VIRUSES, HACKING AND OTHER OFFENCES
You must not misuse the Website by knowingly introducing viruses, trojans, worms, logic bombs or other material which is malicious or technologically harmful. You must not attempt to gain unauthorised access to the Website, the server on which the Website is stored or any server, computer or database connected to the Website. You must not attack the Website via a denial-of-service attack or a distributed denial-of service attack.
We will report any such action to the relevant law enforcement authorities and we will co-operate with those authorities by disclosing your identity to them. In the event of such a breach, your right to use the Website will cease immediately.
6. CONTENT
The majority of the information, data, text, software, photographs, graphics, messages, tags, or any other material ("Content") on the Website is generated by Local Partnerships.
Content may be out of date and we make no commitment to update or remove Content. We do not warrant the accuracy, completeness, integrity or quality of any Content on the Website.
Content is for information only and cannot be regarded as constituting advice or recommendations (professional or otherwise) and should not be relied on without taking independent advice. You are solely responsible for any decisions you take based on Content. We disclaim all liability and responsibility arising from any reliance placed on such materials by any visitor to our site, or by anyone who may be informed of any of its contents.
7. OUR CONTENT
All copyright, trade marks, design rights, database rights and other intellectual property rights in or relating to the Content on the Website ("Our Content") belong to us or our third party licensors. You may access, use and reproduce Our Content (excluding any software code) solely for the purposes of your use of the Website.
You may also print, copy or download Our Content provided always that:
you acknowledge us as the source of Our Content;

all titles credits and URLs are included; and

you comply with any legal notice contained in Our Content.
The permission to use Our Content is revocable by us at any time.
8. LINKS FROM AND TO THE WEBSITE
Where the Website contains links to websites provided by third parties, these links are provided for your information only. We have no control over the availability or content of such other websites, nor for any products or services available from them. Any such link should not be seen as an endorsement of such websites, or any products or services contained on them.
Please bear in mind that your use of such other websites may be subject to additional terms and conditions imposed by the owners of those websites. Your dealings with such third parties are between you and the third party, and we accept no liability as a result of you accessing such websites or entering into contractual arrangements with the third parties.
You may link to our home page, provided you do so in a way that is fair and legal and does not damage our reputation or take advantage of it, but you must not establish a link in such a way as to suggest any form of association, approval or endorsement on our part where none exists.
You must not establish a link from any website that is not owned by you or your employer.
The Website must not be framed on any other site except with our permission. We reserve the right to withdraw linking permission without notice.
If you wish to make any use of material on the Website other than that set out above, please Contact Us.
9. DISCLAIMERS
We do not warrant that the Website is uninterrupted or error free or free of viruses, worms, Trojan Horses or technical defects of any description, and we accept no responsibility for any technical problems arising from your use of the Website.
Unless we specifically state otherwise, we provide the Website to you without any conditions, warranties, or guarantees which are expressly excluded to the extent permitted by law.
10. OUR LIABILITY TO YOU
Nothing within these Terms operates so as to exclude, limit or restrict our liability for death or personal injury caused by our negligence, for fraudulent misrepresentation or for any other matter for which it would be illegal for us to attempt to limit or exclude our liability.
We will not be liable for:
any indirect, consequential or special losses or damages or any loss of profits, data or income arising in contract, tort (including negligence) or otherwise arising out of or in connection with your use of the Website;

all conditions, warranties and other terms which might otherwise be implied by statute, common law or the law of equity; and

any loss, damage, expense, costs, delays or other liability whatsoever (including without limitation any financial losses such as loss of profit) which you may incur as a result of any event beyond our reasonable control (including without limitation any failure of transmission, communication, computer or other facilities or your inability to access the Website for any reason or any failure, error or delay in the sending or receiving of any notice or communication or instruction through the post or any electronic medium or any virus infection or denial of service attack).
11. NOTICES
We may provide you with notices regarding the Website or the Terms by regular mail, email, or postings to this website.
12. CONTACTING US
You can contact us by emailing lpenquiries@localpartnerships.gov.uk or by writing to us at Local Partnerships LLP, 18 Smith Square, London SW1P 3HZ.
RT @TheMJAwards Lifetime achievement award for ⁦@BarryQuirk1⁩ chief exec of ⁦@RBKC⁩ - Congratulations! #MJAwards #localgov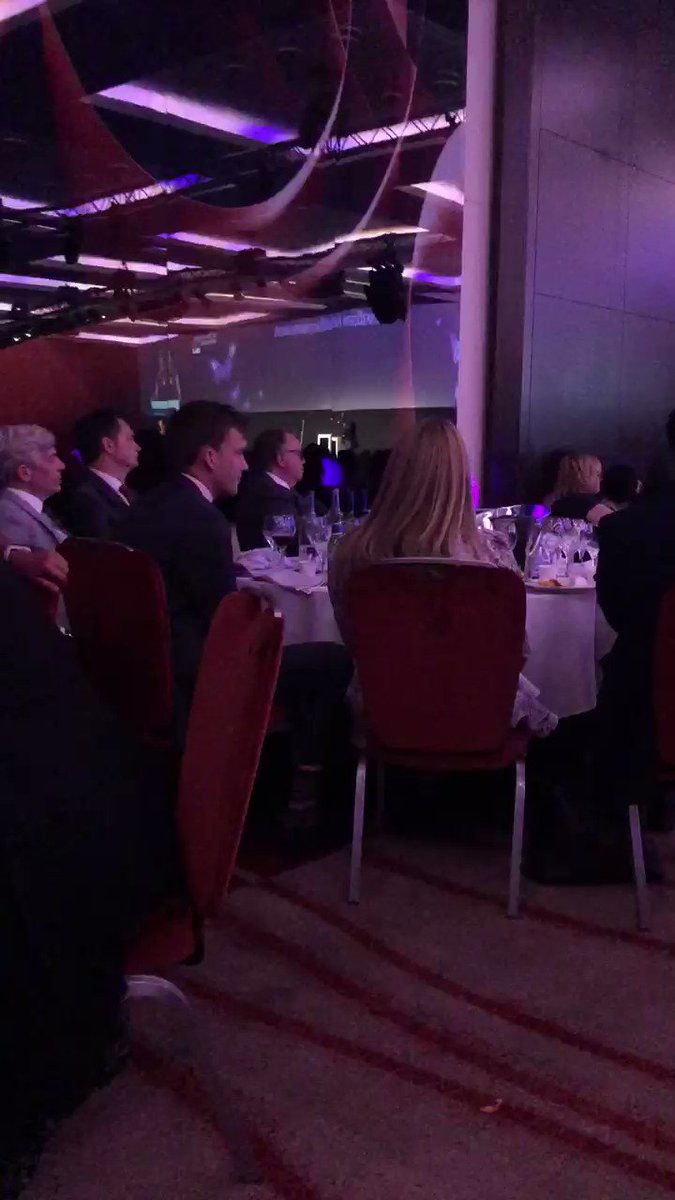 Sign up to our newsletter
To find out more about how we can support you