All
Assurance
Climate crisis
Commercialisation
Energy and Re:fit
Health and Social Care
Place
PPP, PFI and MIM
Waste
Welsh Government Energy Services
Making the case – MJ article
"Crowdfunding: a viable alternative for financing public sector infrastructure?"
At a time when public sector finances are under ever-increasing pressure, crowdfunding has the potential to offer a new model of finance via an investment-based business model that generates social, environmental and economic returns. A cross sector team lead by the University of Leeds, and in partnership with Abundance Investments and Local Partnerships, researched the viability of crowdfunding as an alternative source for funding public sector infrastructure. A report was published in April 2019, concluding that the public sector is yet to make the most of the opportunities offered by crowdfunding, and is yet to realise the financial and non-financial benefits it has been shown to generate.
Delivering Waste Efficiencies in the South East
The eighth regional review undertaken by Local Partnerships. The report focuses on efficiencies achieved in waste and resource management by local authorities in the South East of England. The report samples from 34 local authority case studies and focuses on key areas of innovation across the South East, highlighting savings of over £21.5m per annum.
WEBINAR: Making the Case
How do you express the merit of your proposals in a manner that will maximise their chances of success? Martin Forbes, Strategic Director, talked through the critical aspects that can help you put forward the case for your funding persuasively, specifically looking at how to: Set out the benefits in a robust and convincing manner; ensure that full costs and implications of your proposal are factored into the affordability assessment and build confidence around delivery and achievement of objectives.
WEBINAR: Brexit – the practicalities for your supply chain
We have developed a EU Exit Commercial Impact Assessment, to help assess contracts and procurement activity for the impact of Brexit and supports development of plans to mitigate areas of risk. Using a phased approach, the toolkit ensures you prioritise those contracts most impacted, taking into account key factors such as workforce, lead times, grants and currency considerations.
"A councillor's guide to procurement: 2019 edition" is now live. View here: https://t.co/lS510Kbhv4 @LGAcomms @CCNOffice @districtcouncil #LocalGov #Procurement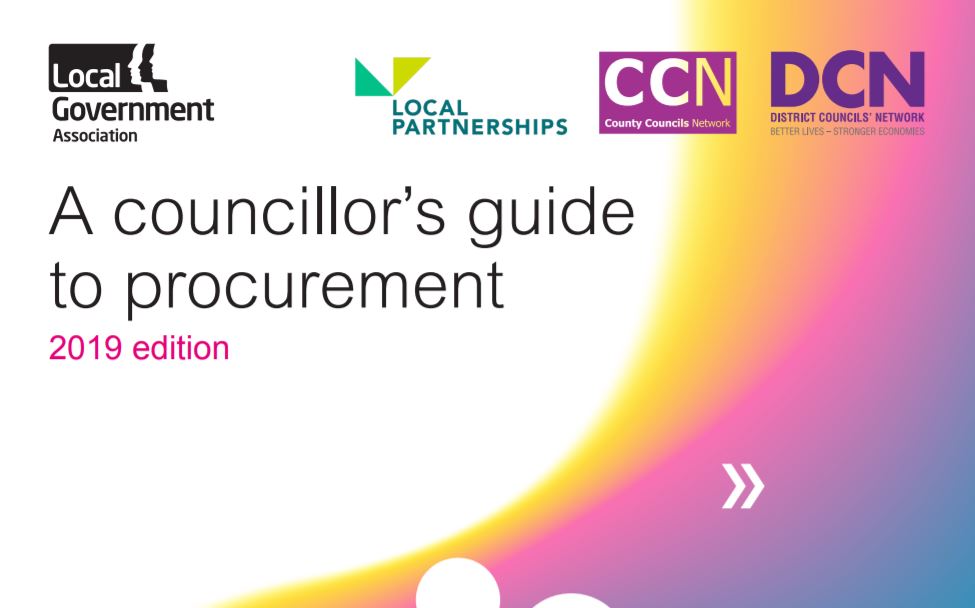 Sign up for our newsletter
To find out more about how we can support you