Our Waste team help clients to plan strategically, solve complex commercial issues, manage programmes or projects effectively and increase delivery confidence.
We have worked closely with DEFRA for several years managing its Waste Infrastructure Delivery Programme and to initiate its savings Programme in 2013/14, which has already secured £145 million of savings. We provide an interface between the policy of central government and local delivery. Our teams offer extensive technical, commercial and procurement experience gained across public and private sector environments. 
Waste services' resources: how councils and contractors may collaborate in response to the COVID-19 emergency
Since the start of the COVID-19 emergency there has been a sharp and significant shift in levels of demand in particular segments of the waste services industry. Domestic purchasing patterns have changed, there has been a decline in demand in areas such as trade and commercial waste and many Household Waste Recycling Centres have been closed.
This situation is creating an imbalance in the amount of resources available to deal with different types of waste supply, with shortages of staff in some areas and under-utilisation in others. Guidance is being updated regularly by government and the waste management industry in relation to local authorities and waste and recycling. Critical advice and guidance may be found at these sources via the embedded links:
We have produced a briefing note, "Waste services' resources: how councils and contractors may collaborate in response to the COVID-19 emergency" to provide further guidance for waste authorities that are experiencing difficulties in balancing waste services resources as a consequence of contracting arrangements that are coming under stress because of the COVID-19 pandemic.
In 2020 – 21 we helped our clients achieve:
Waste – England
We supported the Department for Environment, Food and Rural Affairs (Defra) in the delivery of its Waste Infrastructure Delivery Programme (WIDP). WIDP manages 24 Private Finance Initiative (PFI) projects that benefit from more than £100m annual grant funding and collectively manage 30% of waste per annum, equating to seven million tonnes. In the last year, approximately three million tonnes of residual waste were treated through PFI funded infrastructure and diverted from landfill disposal, saving the equivalent of 1.2 million tonnes of CO2 greenhouse gas emissions.
Following the COVID-19 lockdown in March 2020, WIDP provided the conduit between local authorities implementing emergency measures (site closures/ reduced opening hours/PPE issues) and Defra policy teams providing guidance on responses authorities should make. This evolved as the pandemic progressed to supporting authorities in countering legal and financial claims made by contractors for the disruption in services and/or the implementation of emergency measures.
We supported an operational savings PFI for Cambridgeshire County Council that has realised over £1m annual savings for the authority, with a similar sum in saved grant payments to Defra during the contract.
We supported Defra's waste policy team in its development of the Resource and Waste Strategy (RWS) and acted as conduit between local authorities and Government through its consultation process that will deliver the proposed 2035 waste management targets.
We undertook four strategic waste management reviews that considered options for the collection, transfer, treatment and disposal of waste measuring cost and recycling performance for combined authority regions to assess the potential impact of the RWS and consider the opportunities for enhanced partnership working.
This provided participating councils with a greater insight into the impact of the RWS and areas where they might cooperate to develop new infrastructure such as anaerobic digestion, and thus benefit from economies of scale. It also provided an insight into the scale of any future contractual changes local authorities may need to negotiate with their contractors in order to implement the RWS's requirements.
We facilitated the collaboration of seven Councils in the northeast of England – Darlington, Stockton, Hartlepool, Redcar & Cleveland, Middlesbrough, Durham and Newcastle – to procure a major new energy recovery facility that will generate up to 49.9MW of electricity annually. Local Partnerships continues to support the Councils through the competitive procurement process.
We supported several councils to manage the expiry of their waste PFI contracts and procure new services. This included input into the development of their waste strategies, outline business cases and hand-back arrangements with their incumbent contractors.
Hear more from Niranjan Patel:
Waste – Wales
At the beginning of the COVID-19 pandemic and lockdown, we undertook key emergency contingency planning across Wales on behalf of the Welsh Government. We assessed waste volumes, minimum collection and transfer systems, and produced an in-depth qualitative and quantitative review across the waste sector to test the resilience of Wales' remaining usable landfill void space, in the event it was required as a last resort for emergency waste disposal.
In close co-operation with private and public sector operators, we determined minimum collection vehicle requirements, transfer site capacities and the landfill site status. This provided the Welsh Government with the requisite contingency plan and assurance that its waste systems would not be overwhelmed.
We provided commercial and contract management support to three operational Welsh Government sponsored Energy from Waste (EfW) residual waste treatment contracts and seven food waste contracts, supporting 17 local authorities in total. This included commercial analysis and advice linked to appraising a potential change to provide a public heat network to Cardiff City from Trident Park EfW, and a potential facility capacity change at Parc Adfer EfW in North Wales. In addition, we provided guidance and support on COVID-19 operational, contractual and contingency matters. Our work with these Councils also satisfied the Welsh Government's duty to ensure its interest in the programme is safeguarded.
Supporting and contributing to the Welsh Government's strategy "Towards Zero Waste" by 2050, we provided leadership and assistance to an extremely innovative all-Wales project to recycle absorbent hygiene products. The project carefully explored the potential treatment technologies and opportunities, produced an accepted outline business case, and has secured interest from a very limited international specialist market which is now engaged in a tender process to determine the optimal treatment solution.
We supported Blaenau Gwent Council with project management and transactor services on the Welsh Government sponsored regional wood recycling project. This helped the council to overcome some challenging technical and financial obstacles. With our help, several workstreams were combined through a series of collaborative stakeholder workshops to inform a robust concept design and cost base that laid the groundwork for a deliverable and affordable project to move into implementation phase.
A pilot scheme of an ultra-low emissions vehicle waste and recycling collection fleet Welsh Government concluded in 2020 and the roll-out commenced with the first 22 confirmed local authority orders for battery electric vehicles.
We gathered enhanced information on the existing diesel fleet and currently planned replacement cycles for those vehicles, to give a better understanding of depot future power requirements to aid the roll-out further.
We launched a new initiative to process bulky mixed rigid plastic at a sub-regional level with the aim of determining the optimal number of councils required for the viability of a reprocessing facility. We developed the strategic outline case, project initiation document and first draft outline business case.
We produced an updated waste flow model for Wales to support a strategic assessment of the future need for EfW capacity in Wales.
We helped the Welsh Government to identify green infrastructure projects of regional and national significance. This included ways in which aligning public sector delivery of waste, transport, energy and decarbonisation could maximise the potential benefits of the investment and facilitate faster change. This will ultimately feed into the development of a coherent investment programme, which identifies where joint planning and implementation could result in more effective delivery against multiple Welsh Government policy objectives.
Hear more from Martin Pollard:
For more information about what we have helped our clients achieve, see our 2020 – 21 impact report.
Local Partnerships' abillity to step back from a problem and take a look at the bigger picture has been of great value to us. This has been very evident across all the work on which Local Partnerships provides support to Defra. In particular I would highlight the work with combined authorities to help take  a broader and more strategic viewpoint on their collective waste management challenges.
Tony Hitching, Programme Manager, Waste Infrastructure Delivery Programme, Defra
The relationship with Local Partnerships gives me invaluable access to commercial, procurement and project delivery expertise. They work flexibly, responding to our changing priorities.
Jasper Roberts, Deputy Director, Waste & Resource Efficiency Devision, Welsh Government 
REPORT: Delivering waste efficiencies in the South West

Regional review undertaken by Local Partnerships focusing on efficiencies achieved in waste management in the South West.

Waste services' resources: how councils and contractors may collaborate in response to the COVID-19 emergency

Our Impact 2018-19

To celebrate our tenth birthday we have launched our 2018-19 impact report, celebrating the successes we have achieved over the…

Our Impact 2017-18

In 2018 we produced our first impact report and we made a commitment to produce one every year. Our impact…

CASE STUDY: Identifying and delivering efficiencies in Waste, The Lichfield & Tamworth Waste Partnership

Identifying and delivering efficiencies in waste for The Lichfield & Tamworth Waste Partnership (Shared services).

Planning to succeed

The work that our Infrastructure and Waste teams carry out boosts our clients' capacity, capability and commercial skills. We act…

CASE STUDY: Identifying and delivering efficiencies in Waste, Hertfordshire Waste Partnership

Identifying and delivering efficiencies in waste for the Hertfordshire Waste Partnership, "Consortia for Recycling Materials"

CASE STUDY: Identifying and delivering efficiencies in Waste, The Kent Waste Partnership

Identifying and delivering efficiencies in waste for the The Kent Waste Partnership, "'East Kent Joint Waste Project"

REPORT: Delivering waste efficiencies in the West Midlands

Regional review undertaken by Local Partnerships focusing on efficiencies achieved in waste management in the West Midlands.

REPORT: Delivering waste efficiencies in the London

Regional review undertaken by Local Partnerships focusing on efficiencies achieved in waste management in London.

REPORT: Delivering waste efficiencies in the East of England

Regional review undertaken by Local Partnerships focusing on efficiencies achieved in waste management in the East of England.

REPORT: Delivering waste efficiencies in Yorkshire and the Humber

Regional review undertaken by Local Partnerships focusing on efficiencies achieved in waste management in Yorkshire and the Humber.

REPORT: Delivering waste efficiencies in the North East

Regional review undertaken by Local Partnerships focusing on efficiencies achieved in waste management in the North East.

REPORT: Delivering waste efficiencies in the North West

Regional review undertaken by Local Partnerships focusing on efficiencies achieved in waste management in the North West.

REPORT: Delivering waste efficiencies in the East Midlands

Regional review undertaken by Local Partnerships focusing on efficiencies achieved in waste management in the East Midlands.

Delivering Waste Efficiencies in the South East

The eighth regional review undertaken by Local Partnerships. The report focuses on efficiencies achieved in waste and resource management by…
Derek Rooney
Programme Director – Waste
Mobile: 07443 231 860
Martin Pollard
Programme Director – Waste
Mobile: 07900 341 489
COMMERCIALISATION AND REORGANISATION
Today marks @LP_SeanHanson's last day as Chief Executive at Local Partnerships. I'm sure you'll all join us in wishing him good luck and thanking him for the last six years here. 💚🍾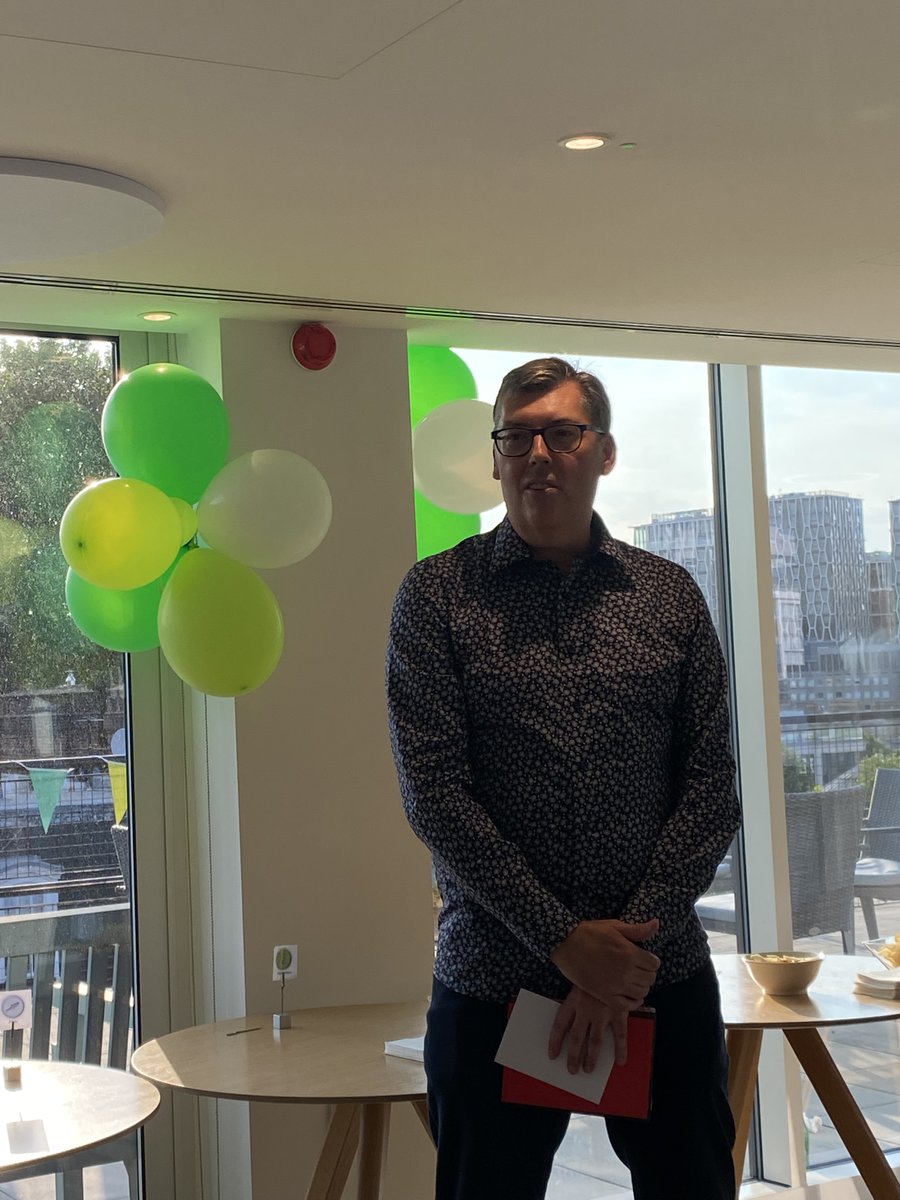 Sign up to our newsletter
To find out more about how we can support you