The Re:fit programme is a procurement initiative for public bodies wishing to implement energy efficiency measures and local energy generation projects on their assets, with support to assist you in the development and delivery of the schemes. These measures improve the energy performance of assets. As a result, carbon emissions can be reduced, substantial guaranteed annual cost savings achieved, and income generated.
The Re:fit framework is the framework of choice for local authorities enabling change to be delivered at scale and pace. The framework uses a robust, flexible and tested Energy Performance Contracting approach. Initially developed by the Greater London Authority in 2009, use of the framework is growing, with dedicated teams now supporting organisations across England and Wales. The programme helps by enabling organisations, such as local authorities, schools, universities, hospitals, leisure centres and museums, to implement retrofit projects and achieve large financial savings.
Over 250 organisations have already engaged Re:fit. Over £180 million of works has been procured across more than 1,000 buildings saving in excess of 52,000 tonnes of CO2 and £10m of energy costs each year. The current pipeline is over £91 million and growing.
Re:fit projects make guaranteed energy savings
The framework provides a guaranteed 100% of the energy saving or generation (kWh) via a contractual agreement for the payback period of the project, this key feature is helping to remove risk of failure with new developments, plus protecting the client and their investment.
Additional benefits include improvements to buildings' operational performance and comfort levels for staff, reductions in building-related complaints and maintenance backlogs, a boost to local investment through local job creation, and important reductions in CO2 emissions.
Re:fit 4
The new Re:fit 4 energy performance contracting framework has just been launched, running for the period up to April 2024. The Re:fit energy performance contract framework may offer your team a unique opportunity to make a step change in the operational and value for money performance of your entire asset base. Public authorities may use the Re:fit framework for the accelerated development and delivery of long-term capital programmes capable of delivering short term and strategic benefits to minimise carbon footprints whist improving the performance of existing and newly created assets.
This framework will give public sector organisations a good opportunity to play their part in addressing the climate emergency and helping to meet European, national, local and organisational targets to reach net zero carbon emissions. These include:
the UK Climate Change Act 2008 target to reduce carbon dioxide (CO2)
emissions nationally to net zero by 2050
the Mayor of London's ambition for London to be zero carbon by 2050
This, the fourth Re:fit framework, has been procured and run by a partnership of the Greater London Authority and Local Partnerships. As well as demonstrating a wide-ranging commitment to drive further uptake, this partnership brings with it strong political and commercial expertise and substantial experience in enabling EPC projects. We expect up to £500m of contracts to be let during the four years that it will be in place.
Re:fit 4 uses a competitively tendered and OJEU-compliant framework comprising the following energy service companies (ESCos):
For any enquiries please contact refit@localpartnerships.gov.uk
In 2020 – 21 we helped our clients achieve :
The fourth iteration of the Re:fit Energy Performance Contract Framework was launched in April 2021 with our partners the Greater London Authority. This fourth version of the Framework includes updates that encourage bigger and more ambitious projects with increased flexibility.
We launched two mini-competitions in England for Medway Council and Anglia Ruskin University and supported the development of another in Wales.
We provided dedicated assistance to Medway Council and Anglia Ruskin University in the development and delivery of their business cases, project scoping and preparation of documentation for the mini-competition to ensure the best contractors were appointed.
We supported existing Re:fit clients with successful applications to the Green Homes Grant Local Authority Delivery (GHGLAD) scheme and the Public Sector Decarbonisation Scheme (PSDS) which fulfilled part of the government's 2019 manifesto to provide £9bn of carbon reduction. Our Re:fit clients secured in excess of £36m of funding across the two schemes and we have provided technical and commercial reviews to the Investment Grade Proposals as these projects are developed further and move into delivery. Milton Keynes Council, Manchester City Council, Dudley Borough Council, Kings Lynn and West Norfolk Council, Slough Borough Council, Barnsley Council, Cambridge City Council and University of Winchester are all delivering Re:fit projects using funding from these schemes.
Projects supported by Re:fit during 2020-21 will have saved an additional 7,728 tonnes of carbon per annum across the public sector estate.
Hear more about Re:fit from Project Director Tony Lawson:
For more information about what we have helped our clients achieve, see our 2020-21 impact report.
Domestic Retrofit
Housing retrofit is a complicated and risk-laden challenge, and it is just one of the many actions required to achieve net zero carbon targets in each locality. Meanwhile, net zero is just one priority of the many social economic and environmental priorities each council is facing. Yet we know that without concerted public sector intervention to address domestic energy efficiency, legally binding national and local net zero targets will be missed.
Local Partnerships was commissioned by the Department for Business, Energy and Industrial Strategy (BEIS) via the five Regional Energy Hubs to produce this Local Authority Housing Retrofit Handbook to provide practical advice to local authorities in England. It brings existing resources together in one place and gives a suggested order in which to work through this material.
The relationship with Local Partnerships gives me invaluable access to commercial, procurement and project delivery expertise. They work flexibly, responding to our changing needs and priorities.
Jasper Roberts, Deputy Director, Waste & Resources Efficiency Division, Welsh Government
Local Partnerships provided excellent support to the Heart of the West LEP. They understood the issues that we are having to deal with and worked with our partners to help align their spatial priorities with the area's economic plans.
Chris Garcia, Heart of the South West LEP, Chief Executive
WEBINAR: Social Housing Decarbonisation Fund with Turner & Townsend

Domestic Retrofit Handbook

WEBINAR: Re:fit lunch and learn: Procure

WEBINAR: Re:fit lunch and learn: Plan

Re:fit 4 business case guide

Our Impact 2018-19

To celebrate our tenth birthday we have launched our 2018-19 impact report, celebrating the successes we have achieved over the…

Our Impact 2017-18

In 2018 we produced our first impact report and we made a commitment to produce one every year. Our impact…

Powering your energy potential

Local authorities have the potential to deliver on a range of energy projects: Energy consumption (e.g. by reducing spend on…

Creating a Re:fit business case

Guidance on the benefits and use of the Re:fit framework to support an options appraisal or business case document

CASE STUDY: Re:fit, City of Cardiff Council, Phase 1

City of Cardiff Council (CCC) is using Re:fit in order to optimise the energy efficiency of certain properties, improve their…

CASE STUDY: Re:fit, Historic buildings City of Cardiff Council

City of Cardiff Council is using Re:fit in order to optimise the energy efficiency of certain properties, improve their building…

CASE STUDY: Re:fit, Cambridgeshire County Council, Park and Ride

Cambridgeshire County Council has already successfully used Re:fit to optimise the energy efficiency of numerous properties and to contract for…

CASE STUDY: Re:fit, Huntingdonshire District Council, One Leisure Centres

Huntingdonshire District Council has used the National Re:fit Programme as a partner of Cambridgeshire County Council's Re:fit project. The aim…

CASE STUDY: Re:fit, Sir Harry Smith Community College

Cambridgeshire County Council (CCC), under an EU-funded scheme, has used the National Re:fit Programme to make guaranteed energy-efficiency savings and…
Rachel Toresen-Owuor
Programme Director – Re:fit
Mobile: 07825 963218
COMMERCIALISATION AND REORGANISATION
Today marks @LP_SeanHanson's last day as Chief Executive at Local Partnerships. I'm sure you'll all join us in wishing him good luck and thanking him for the last six years here. 💚🍾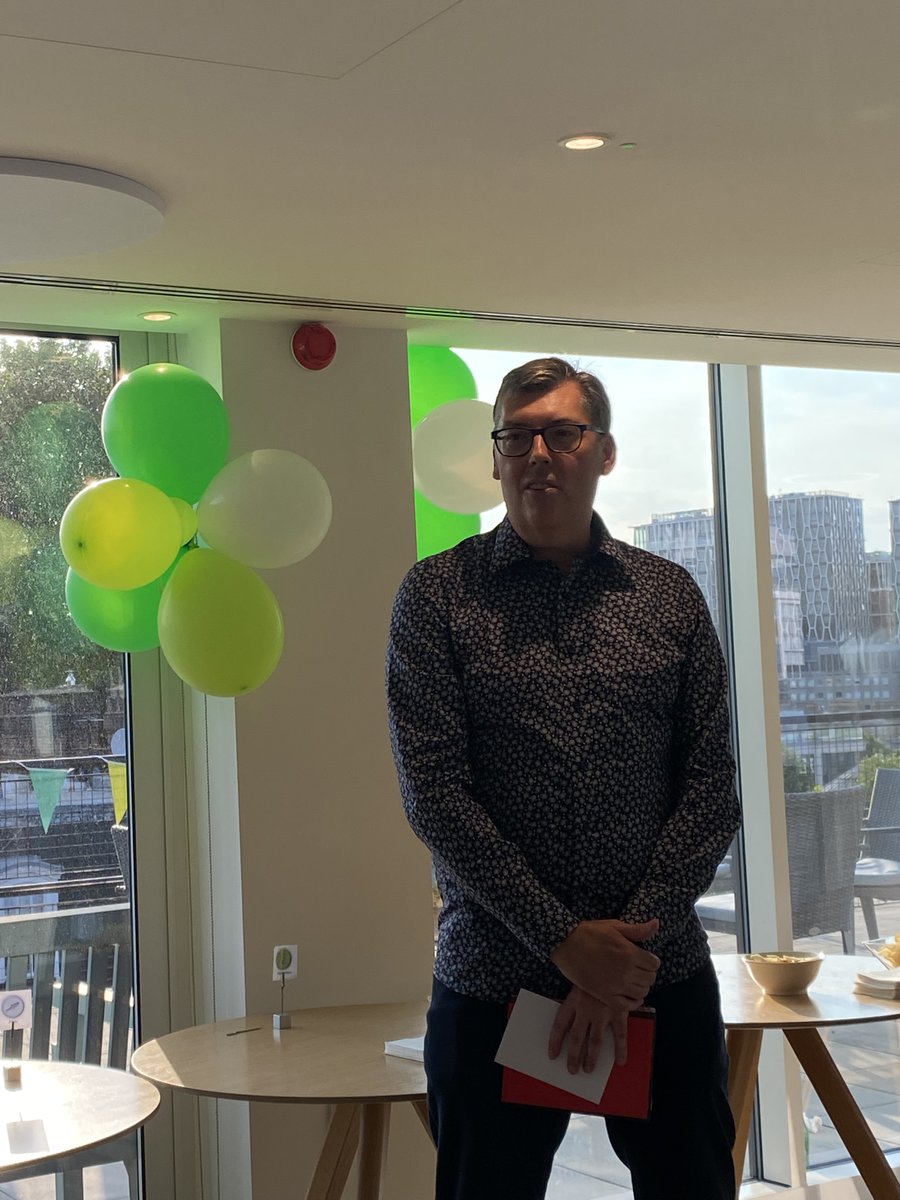 Sign up to our newsletter
To find out more about how we can support you