PPP, PFI and MIM
Public Private Partnerships, Private Finance Initiative, Mutual Investment Model
We review and support the renegotiation of public sector contracts to make savings, including reducing the cost of complex PFI contracts.
We have helped 57 public sector organisations to identify over £1.2 billion in savings. We can help achieve efficiencies across a range of areas from contract management strategy, refinancing and savings reviews to benchmarking, market-testing and establishing regional contract management hubs. Our PPP and PFI specialist team helps increase the commercial skillset and contractual knowledge of public sector stakeholders.
We support the Welsh Government by providing the expertise to fulfil the £500 million of PPP projects included in the 21st Century Schools Programme, conduct stakeholder engagement programmes and support councils to deliver operational PFI savings.
Support for public sector contracts: COVID-19
At Local Partnerships, we are doing everything we can to provide support to hard-working colleagues in the public sector. We have received a number of enquiries in relation to the complex contracting landscape that has been affected by the COVID-19 outbreak. We are already providing advice and support to councils, especially where public service provision is outsourced. We are also supporting a significant number of infrastructure-related projects that are delivered through the Private Finance Initiative (PFI).
The continued provision of core services is vital at a time when resourcing will be significantly impacted.
The flexibility and adaptability of contractors and contracts is essential. All sectors must work together to resolve issues to achieve a mutually beneficial outcome. Any solution must ensure that elements are only changed for an appropriate length of time.
We can help ease the pressure on contracting authorities to vary all forms of contracts quickly, whilst ensuring this is managed carefully and appropriately documented.
Dependent on the nature of the contract, there may be the opportunity to use commercial provisions to optimise service delivery (for example, rescheduling lifecycle maintenance where a facility is closed).
We are a wholly-owned public sector organisation and work exclusively for public sector.
We are a joint venture between the Local Government Association, HM Treasury and the Welsh Government.
We have in-depth experience dealing with the issues you or your contractor may be facing. Areas of support we offer are:
reviewing the form of commercial arrangements in place and prioritising the interventions
assessing whether COVID-19 would be treated as a Force Majeure event or not. This issue is treated differently in different contractual forms
assessing the robustness of the contracting party due to issues such as the availability of facilities management resources and the financial resilience of the supply chain
considering whether it is appropriate to alter a service specification in the short term (for example, increasing the frequency of cleaning rotas)
interpreting the Procurement Policy Advice being issued by Cabinet Office. This new guidance is being issued to deal with pressing issues, including the need to procure other services quickly
Please contact Michael Berrington:
michael.berrington@localpartnerships.gov.uk
07717 700 111 | 020 7664 3266
In 2020 – 21 we helped our clients achieve :
Public Private Partnerships (PPP) and Private Finance Initiative (PFI)
We provided guidance and support to over a dozen local authorities for their contracts as they dealt with issues arising from COVID-19. We provided specific advice on implementing Procurement Policy Notes issued by the Cabinet Office and additional guidance specific to PFI projects.
A key focus of our work has been assisting the public sector commence preparation for the expiry of its PFI contracts. Our work often relates to ensuring that the PFI facilities are in an appropriate condition and ensuring that there is a credible plan for continuity of service at the point of hand back.
We worked closely with the Infrastructure and Projects Authority (IPA) to provide support to ten of its expiry health checks. This provided a snapshot of the preparedness of each contracting authority to the expiry of its contracts and the production of an action plan. Sean Hanson, our chief executive, was asked to be a witness to the Public Accounts Committee on contract expiry in February 2020.
We advised central and local government on key contractual processes, including benchmarking, market testing, insurance risk share, contractual variations, refinancing and contract termination.
We supported three council projects (Croydon and Lewisham street lighting, Knowsley street lighting and Bradford schools), to assess the potential for material gain in the refinancing of their projects and worked closely with sponsoring departments to understand the possible gains achieved within their projects' portfolio. We achieved financial close on the refinancing of the Surrey County Council street lighting project which generated a saving to the public sector in excess of £3m.
We supported two councils on a confidential basis to consider and implement the termination of their PFI contracts.
We assisted five councils across England to challenge the approach of their special purpose vehicles to calculate the insurance risk share. One of the settlements we negotiated successfully resulted in an initial repayment to the public sector of £50,000 with additional biennial savings achieved for each of the subsequent review periods.
We worked with two councils on their five-yearly benchmarking processes of facilities management services for their schools PFI projects. On one project, the final position resulted in an annual reduction to the unitary charge of circa £100,000 which will equate to a whole life contract saving of circa £1m.
Hear more from Georgia Lewis:
Mutual Investment Model (MIM)
Local Partnerships' Mutual Investment Model (MIM) Education Team, comprised of experienced PPP specialists and deployed at the Welsh Government, helped facilitate the provision of new educational facilities in Wales using MIM, guiding the programme into the project delivery phase.
Following a robust, bespoke competitive dialogue procurement for a private sector delivery partner, a joint venture company was formed, named WEPCo, between Meridiam Investments II SAS Limited and the Welsh Government, via the Development Bank of Wales. In September 2020, the strategic partnering agreement was signed between WEPCo and multiple Welsh local authorities and further education institutions. This involved 26 contracting counterparties, including Welsh Ministers. A further five local authorities and colleges will join WEPCo in summer 2021.
The strategic partnering arrangements allow authorities and educational institutions to benefit from partnering services of WEPCo to "develop up" and deliver individual or batched new education facilities at a local level using MIM. A Strategic Partnering Board which oversees the activities and performance of WEPCo from a local authority, FEI and Welsh Government perspective.
The pipeline of schools and colleges in total represents the capital equivalent of £520m of additional investment in educational infrastructure in Wales and includes over 30 brand new facilities to be delivered over the next five to 10 years.
WEPCo and the underlying MIM Projects will deliver significant benefits to local communities. The first projects are net-zero carbon pilots and the team is working closely with the Welsh Government, WEPCo and its advisers to ensure that this ambition is achieved. These activities go to the heart of the seven well-being goals set out in the Well-being of Future Generations (Wales) Act 2015. The first project in Flintshire is likely to reach financial close in February 2022 with the new facility scheduled to open in September 2023.
Local Partnerships' Public Private Partnership (PPP) team played a key role in delivering the successful design, build, finance and operate procurement for the A465 Head of the Valleys (Section 5 and 6) road dualling scheme, the first of the Welsh Government's innovative Mutual Investment Model (MIM) schemes to reach financial close in October 2020. It was also the first large scale PPP to be completed in the UK since the outbreak of COVID-19.
Community benefits and social value are key elements to the scheme and the contractor has contractually committed to delivering over 120 apprenticeships, 60 traineeships, 320 internships and 1,600 national qualifications, delivering on the priority of maximising youth employment and skills development and leaving a legacy of improved skills. The scheme is expected to generate over £675m of Gross Value Added to the wider Welsh economy.
Hear more from Neil Okninski:
 For more information about what we have helped our clients achieve, see our 2020 – 21 impact report.
Local Partnerships' expert advice has helped us resolve a range of PFI contract issues. They identified savings within our projects and have supported us in their implementation.  Their commercial expertise is helping us get the most from refinancing our BSF projects and is delivering significant savings. These are valuable resources in the current financial climate that the Council is able to reinvest into its front line council services.
Ian Rooth, Head of Finance, Barnsley Metropolitan Borough Council
Local Partnerships' insight and knowledge on the PFI market has directly influenced how we've progressed with our PFI savings negotiations – in particular their understanding of the funding market has helped us minimise the risk of incurring potential costs by pursuing proposals that were likely to be considered unacceptable.
Andrew Gate, Commercial Services Team, North Tyneside Council
The Local Partnerships team has exceeded the original brief in providing very professional and effective support and advice in the review of two individual PFI contract provisions. The review team provided a comprehensive assessment that has the potential to offer further budgetary savings opportunities.
Jonathan Henry, Norfolk Constabluary
WEBINAR: Are you prepared for the expiry of your PFI Contract?

Managing your contracts during COVID-19

Preparing for the expiry of Private Finance Initiative contracts

Support for public sector contracts – COVID-19

At Local Partnerships, we are doing everything we can to provide support to hard-working colleagues in the public sector.

Our Impact 2018-19

To celebrate our tenth birthday we have launched our 2018-19 impact report, celebrating the successes we have achieved over the…

Our Impact 2017-18

In 2018 we produced our first impact report and we made a commitment to produce one every year. Our impact…

A commercial approach to achieve savings

Councils face tough challenges as they seek to reduce costs, continue (and even increase) service delivery and look for ways…

"Crowdfunding: a viable alternative for financing public sector infrastructure?"

At a time when public sector finances are under ever-increasing pressure, crowdfunding has the potential to offer a new model of…
Michael Berrington
Programme Director – PPP & PFI
Sara Humber
Programme Director – 21st Century Schools MIM
Mobile: 07880 502 809
COMMERCIALISATION AND REORGANISATION
Today marks @LP_SeanHanson's last day as Chief Executive at Local Partnerships. I'm sure you'll all join us in wishing him good luck and thanking him for the last six years here. 💚🍾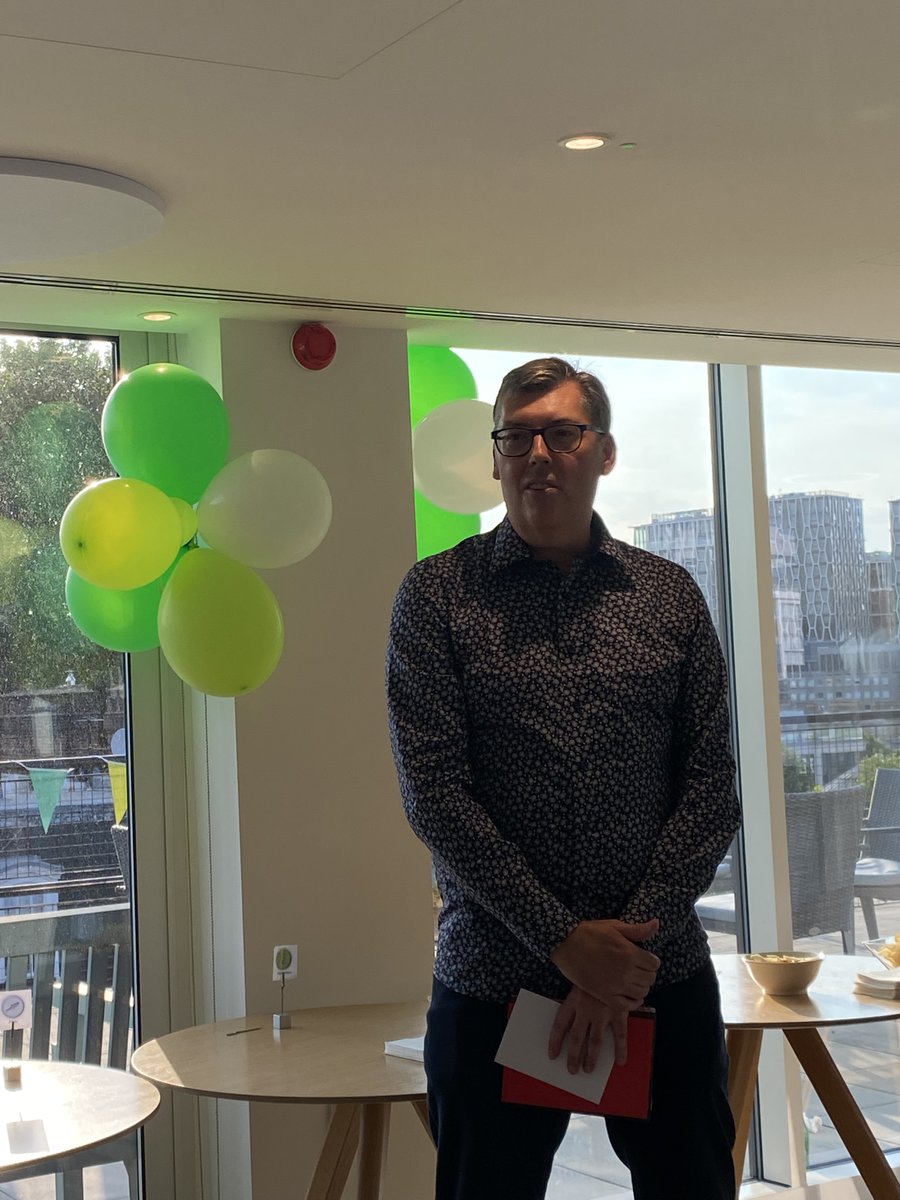 Sign up to our newsletter
To find out more about how we can support you