We help councils accelerate housing development to meet their regeneration and housing growth objectives.
Our work includes practical procurement and delivery expertise to bridge relationship gaps with developers, and maximise the commercial opportunities available to the public sector. We bring public and private sector experience that helps provide confidence, capacity and capability to councils and combined authorities who have housing supply and regeneration ambitions.
We work closely with the Homes England and MHCLG. We directly support a number of councils to develop and deliver their housing growth plans. Our team operates as a seamless part of the council's local team, supplementing skills or capacity gaps to manage and deliver end-to-end estates' renewal programmes.
In 2020 – 21 we helped our clients achieve :
We supported councils, government departments and combined authorities in projects spanning SME house building, estates regeneration, housing stock retrofit, the supply of mixed methods of construction, affordable homes, public fund bid preparation, brownfield sites' financial appraisals and town centre business plan evaluations. In total, we worked with 18 local authorities to provide expertise and capacity on 20 projects.
We provided support to Wirral Council, developing a housing growth strategy which will enable the Council to deliver its ambitious housing growth target of over 900 homes per year over the next 15 years.
We partnered with the Ministry of Housing, Communities and Local Government (MHCLG) to assess 100 business cases submitted by councils seeking support from the Government's Future High Street Fund. Our understanding of deliverability challenges enabled us to scrutinise the financial, commercial and management features of the bids, culminating in the Minister's announcement of £830m support for 72 successful areas. Awards included:
£24.6m to support the delivery of 186 new homes, road safety improvements and a permanent new space for the historic market in Birkenhead
£17.9m to boost Worcester town centre by renovating the Scala Theatre and Corn Exchange, transforming underused space to create new homes for first time buyers and improving connectivity
£25m for Swindon's plans to modernise its town centre, including a new public transport hub and improved cycle and pedestrian routes.
We worked with Milton Keynes Council to help accelerate the construction of 200 new council homes for tenants moving from an apartment building scheduled for demolition.
We constructed and tested a detailed financial model to examine the impacts of the project on the Council's Housing Revenue Account and how free land can be used for the provision of almost 400 new homes, all meeting the Council's exacting climate responsible specification. We provided senior level expertise to Milton Keynes Council in the oversight of its £165m planned maintenance programme, delivering improvements benefitting 11,118 tenant households, 1,618 leasehold households, and 953 shared ownership households.
We rapidly mobilised bespoke support for Calderdale Council to commence work two weeks after the initial discussion and within a month we developed an action plan that will facilitate the short-term delivery of 750 new homes.
For Caerphilly Council we populated a viability gap fund bid to Cardiff City Region to unlock the potential for provision of 55 eco-friendly affordable homes on a former quarry site.
Working with Cornwall, Tendring and Thurrock, we delivered a three-council pilot that demonstrates how councils can work with SME builders to deliver new homes on sites not owned by the council. In total over 200 SMEs were contacted and 14 bids for small site schemes of affordable homes were generated in four weeks.
Hear more from Linda Raynor:
For more information about what we have helped our clients achieve, see our 2020-21 impact report.
Domestic Retrofit
Housing retrofit is a complicated and risk-laden challenge, and it is just one of the many actions required to achieve net zero carbon targets in each locality. Meanwhile, net zero is just one priority of the many social economic and environmental priorities each council is facing. Yet we know that without concerted public sector intervention to address domestic energy efficiency, legally binding national and local net zero targets will be missed.
Local Partnerships was commissioned by the Department for Business, Energy and Industrial Strategy (BEIS) via the five Regional Energy Hubs to produce this Local Authority Housing Retrofit Handbook to provide practical advice to local authorities in England. It brings existing resources together in one place and gives a suggested order in which to work through this material.
Local Partnerships' work at Wirral has harnessed local knowledge and created a much sharper, focused approach, which is commercially aware and which will result in more homes delivered over the next five years
Eric Robinson, Chief Executive, Wirral Council
I have found Local Partnerships supportive and knowledgeable, particularly on the technical and financial aspects of our street lighting PFI – enabling us to make informed decisions and ensuring that we haven't wasted effort in these areas on what is a challenging and complex contract change.
Peter Woodward, Capital Programmes and Property, Manchester City Council
WEBINAR: Social Housing Decarbonisation Fund with Turner & Townsend

Domestic Retrofit Handbook

GUIDANCE: Lessons learnt from councils' response to rough sleeping during the COVID-19 pandemic

Webinar: Driving efficiency in the delivery of Green Homes Grant LAD2 projects, Tuesday 4 May 2021

https://www.local.gov.uk/driving-efficiency-delivery-green-homes-grant-lad2-projects-tuesday-4-may-2021

WEBINAR: Lessons learned from council responses to rough sleeping during the COVID-19 pandemic

LOCAL AUTHORITY BRIEFING: Housing people who were rough sleeping and those at risk who have been accommodated due to COVID-19

Our Impact 2018-19

To celebrate our tenth birthday we have launched our 2018-19 impact report, celebrating the successes we have achieved over the…

Our Impact 2017-18

In 2018 we produced our first impact report and we made a commitment to produce one every year. Our impact…

Increasing housing supply

Local Partnerships provides a practical and objective approach to increasing housing supply: we can help you unlock the potential in…

CASE STUDY: Identifying and delivering efficiencies in Waste, The Lichfield & Tamworth Waste Partnership

Identifying and delivering efficiencies in waste for The Lichfield & Tamworth Waste Partnership (Shared services).

CASE STUDY: Identifying and delivering efficiencies in Waste, Hertfordshire Waste Partnership

Identifying and delivering efficiencies in waste for the Hertfordshire Waste Partnership, "Consortia for Recycling Materials"

CASE STUDY: Identifying and delivering efficiencies in Waste, The Kent Waste Partnership

Identifying and delivering efficiencies in waste for the The Kent Waste Partnership, "'East Kent Joint Waste Project"

REPORT: Delivering waste efficiencies in the West Midlands

Regional review undertaken by Local Partnerships focusing on efficiencies achieved in waste management in the West Midlands.

REPORT: Delivering waste efficiencies in the London

Regional review undertaken by Local Partnerships focusing on efficiencies achieved in waste management in London.

REPORT: Delivering waste efficiencies in the East of England

Regional review undertaken by Local Partnerships focusing on efficiencies achieved in waste management in the East of England.

REPORT: Delivering waste efficiencies in Yorkshire and the Humber

Regional review undertaken by Local Partnerships focusing on efficiencies achieved in waste management in Yorkshire and the Humber.

REPORT: Delivering waste efficiencies in the North East

Regional review undertaken by Local Partnerships focusing on efficiencies achieved in waste management in the North East.

REPORT: Delivering waste efficiencies in the North West

Regional review undertaken by Local Partnerships focusing on efficiencies achieved in waste management in the North West.

REPORT: Delivering waste efficiencies in the East Midlands

Regional review undertaken by Local Partnerships focusing on efficiencies achieved in waste management in the East Midlands.

Local Energy Options – A Guidance Document for Local Government

Across Britain, councils are taking action to boost renewable generation, improve energy security, lower energy bills and support community economies…

Delivering Waste Efficiencies in the South East

The eighth regional review undertaken by Local Partnerships. The report focuses on efficiencies achieved in waste and resource management by…
Martin Walker
Programme Director – Housing
Mobile: 07879 443 410
COMMERCIALISATION AND REORGANISATION
Today marks @LP_SeanHanson's last day as Chief Executive at Local Partnerships. I'm sure you'll all join us in wishing him good luck and thanking him for the last six years here. 💚🍾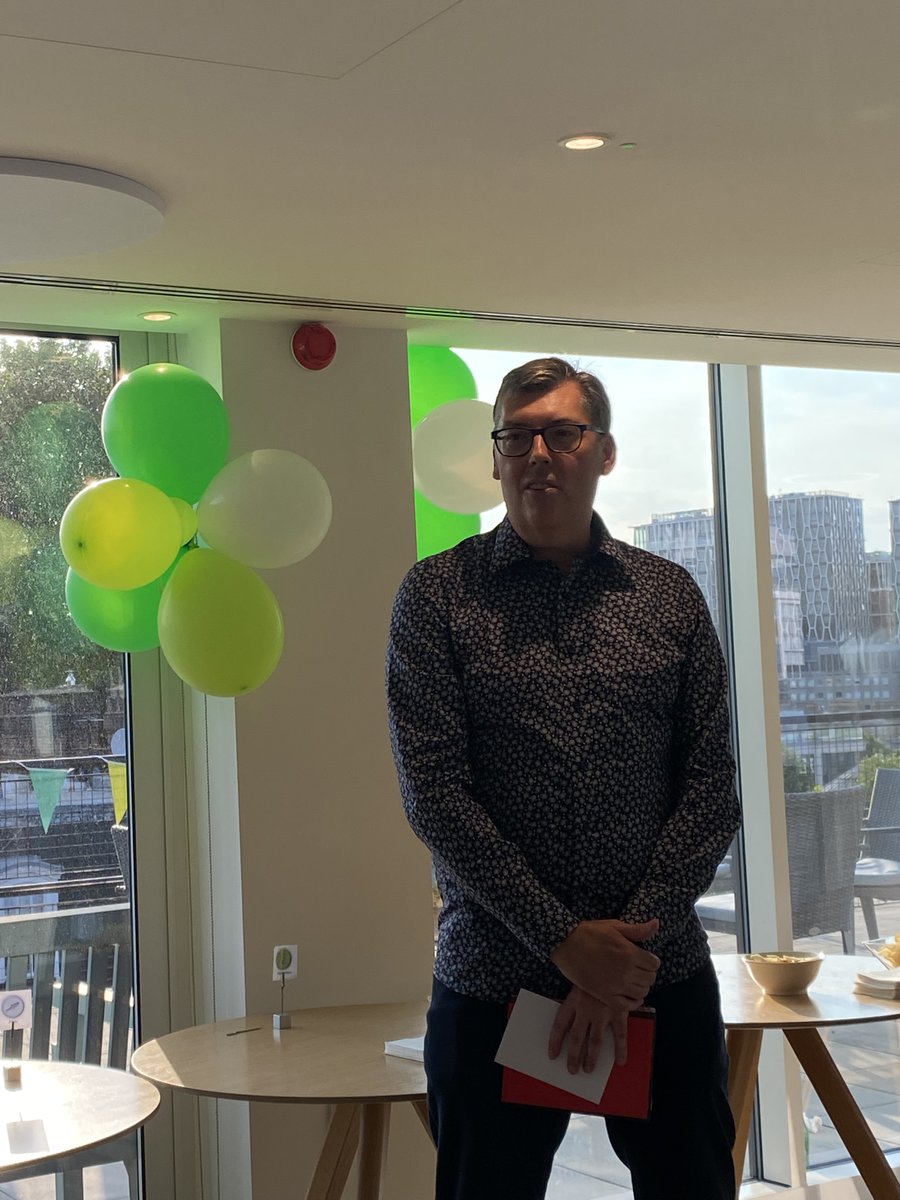 Sign up to our newsletter
To find out more about how we can support you