Preparation for the expiry of your Private Finance Initiative contract
WRITTEN BY Local Partnerships
POSTED ON 5th June 2020
Today the National Audit Office published a report on the expiry of PFI contracts. It highlights that public sector bodies risk underestimating the time, resources and complexity involved in managing the expiry process. We have produced guidance to help you manage this process successfully.
One of the main principles highlighted in our guidance is that it is never too soon to start thinking about what is required. In the first part of this decade over 50 operational PFI contracts are due to expire. This number rises to 200 contracts over the next 10 years. Key points to consider are:
preparation must commence many years in advance of the expiry date, so that the contract is handed back appropriately
it is essential to understand the true current condition of the PFI asset to establish the work required before and during the handback process
it is important to recognise the advantage of involving lenders in negotiations whilst they're still party to the contract
Local Partnerships' guidance will help you increase your understanding of the contract expiry process. It sets out what you will need to consider and the time frame for those considerations, whilst also recognising your role in the ongoing management of the contract.
You can find "Preparing for the expiry of Private Finance Initiatives: Managing PFI assets and services as contracts end" here.
"Local authorities need to plan for the inevitable consequences of a changing climate... 88% indicated they are working on a strategy or action plan in relation to adaptation to climate change." #READ: Adaption to climate change - #LocalGov survey results https://t.co/1uRdXLOqsR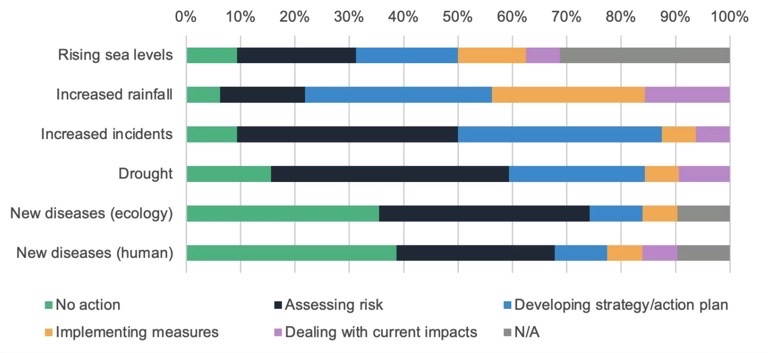 Sign up to our newsletter
To find out more about how we can support you