LOCAL AUTHORITY BRIEFING: Housing people who were rough sleeping and those at risk who have been accommodated due to COVID-19
WRITTEN BY Local Partnerships
POSTED ON 3rd June 2020
Working with the LGA, we have produced this briefing to help councils tackle the next stage of supporting people who were rough sleeping, or at risk of it, in the COVID-19 pandemic. There is strong, all-round commitment not to return people to the streets and our briefing contains detailed information to help councils respond to the Minister for Rough Sleeping and Housing's request for an initial move-on plan for each individual by 11 June. It gives practical advice on sourcing and funding accommodation and support for this vulnerable group. It covers:
needs' assessment and planning, taking a health-led approach
sourcing accommodation and support
funding and procurement
Throughout the briefing there are signposts to further help from relevant organisations, including the LGA's principal advisors for each region. Please find the briefing here.
For further information, please contact Jenny.Coombs@localpartnerships.gov.uk on 07769 648 274.
"Local authorities need to plan for the inevitable consequences of a changing climate... 88% indicated they are working on a strategy or action plan in relation to adaptation to climate change." #READ: Adaption to climate change - #LocalGov survey results https://t.co/1uRdXLOqsR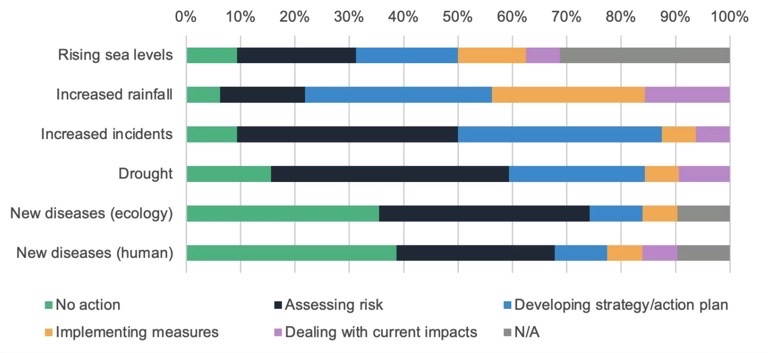 Sign up to our newsletter
To find out more about how we can support you