Greenhouse Gas Accounting Tool
WRITTEN BY Local Partnerships
POSTED ON 19th August 2020
The Greenhouse Gas Accounting Tool has been developed by Local Partnerships, working with the LGA, to provide a straightforward and consistent approach for councils seeking to calculate their own carbon baseline. While currently local authority reporting on emissions is voluntary, consistent and easy calculation of an annual carbon baseline is an important part of managing the carbon in our organisations.
The tool produces summary tables and charts to help local authorities understand their most significant sources of emissions, which can then be used to prioritise actions to reduce carbon emissions.
Councils are also able to benchmark their emissions with other councils to understand how their performance compares with their peers. To participate in the benchmarking please submit your completed baseline by email to ghgaccounting@localpartnerships.gov.uk by 31 October 2020.
The tool has been reviewed by the Carbon Disclosure Project for compliance, and can be used to disclose council emissions data to the CDP-ICLEI Unified Reporting System in the Local Government Emissions section.
The tool is free to use for all councils in England.
"Local authorities need to plan for the inevitable consequences of a changing climate... 88% indicated they are working on a strategy or action plan in relation to adaptation to climate change." #READ: Adaption to climate change - #LocalGov survey results https://t.co/1uRdXLOqsR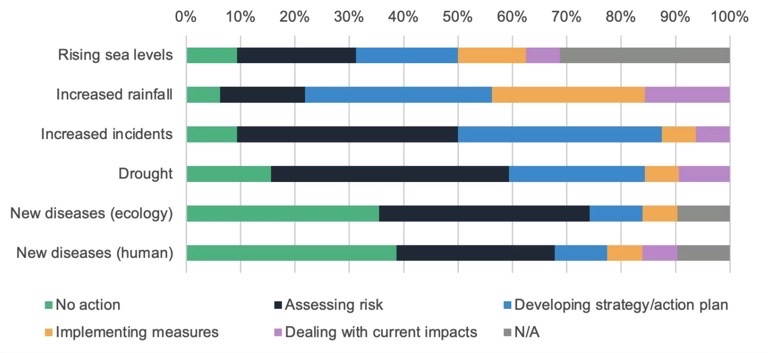 Sign up to our newsletter
To find out more about how we can support you