WRITTEN BY Local Partnerships
POSTED ON 23rd February 2017
The District Councils Network hosted their first-ever national conference on 2-3 February 2017, in Warwickshire. The overarching theme of the conference was "Districts Delivering Growth". The conference brought together national leaders, influencers and experts with district members. Discussion focused on shaping the future economic and social prosperity of our localities and how district councils can help deliver some of the new government's most pressing economic and social agendas.
Linda Raynor, one of Local Partnerships' housing and regeneration specialists, spoke alongside Housing Minister Gavin Barwell on an expert panel, discussing the imminent Housing White Paper which has subsequently been published. Acknowledging the gap between planning permissions granted and homes being built, Barwell said that "people can't live in a planning permission" and how District Councils will be key to the government's strategy for delivering homes. Raynor talked about the need to disrupt supply chain markets and make local government housing enablers work across many types of tenure in order to accelerate housing delivery.
Barwell was the first of an impressive line-up of key note speakers. BEIS Secretary of State, Greg Clark, stressed the importance of councils' contribution to business success within the Industrial Strategy. Sajid Javid, DCLG Secretary of State, praised the work of councils, especially their housing delivery, local growth and efficiency programmes. LGA Chief Executive, Mark Lloyd, led a lively panel session on Brexit, where speakers urged delegates to focus on the future, not the past.
Thank you to everyone who visited our stand at the conference. We met colleagues from district councils across the country and discussed the challenges faced, especially in delivering more housing for local communities. If you would like a discussion about the housing needs of your area, please get in touch with one of our team:
Today marks @LP_SeanHanson's last day as Chief Executive at Local Partnerships. I'm sure you'll all join us in wishing him good luck and thanking him for the last six years here. 💚🍾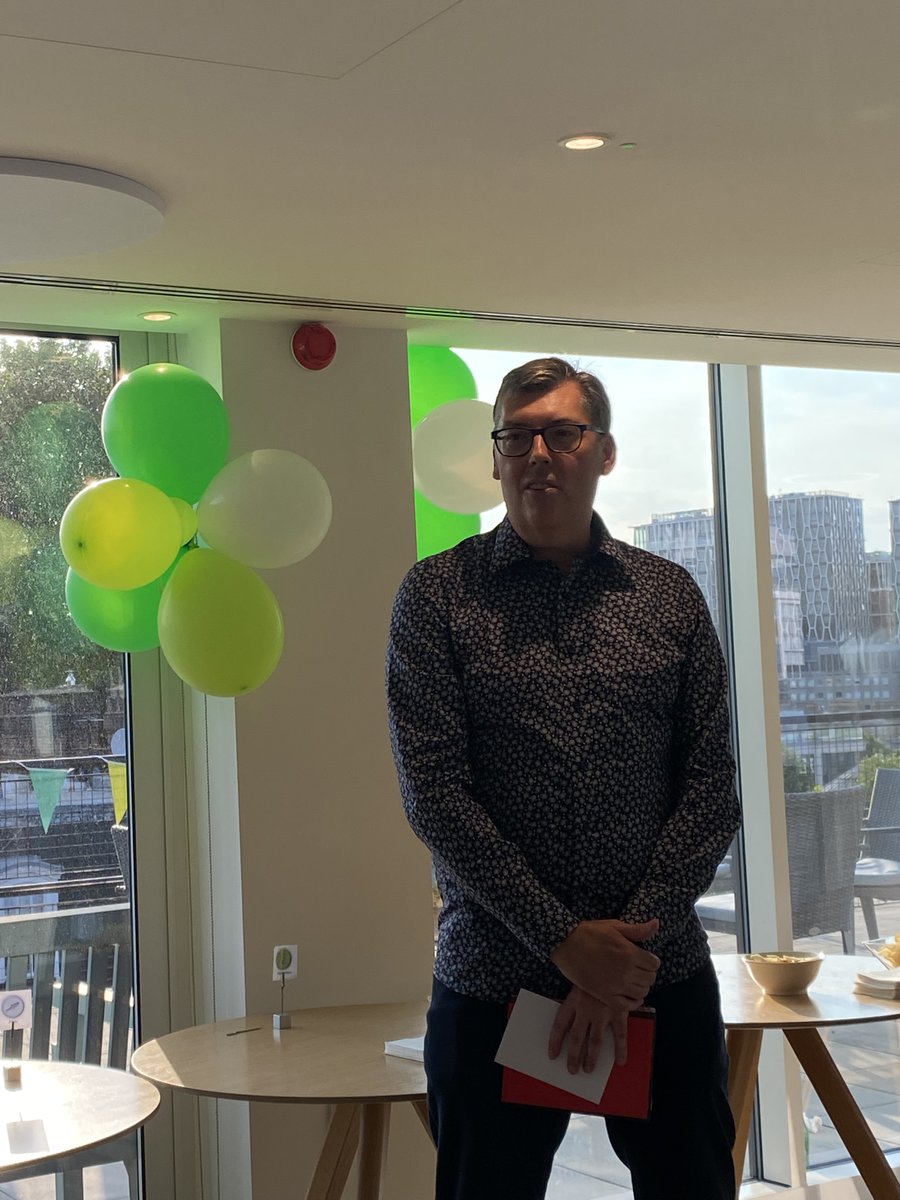 Sign up to our newsletter
To find out more about how we can support you