ENERGY INNOVATION CARDIFF CONFERENCE
On Wednesday 19th October Local Partnerships' proudly sponsored the Energy Innovation Cardiff Conference, alongside Cardiff Council.
An array of innovation was showcased at the event, details of which are below
Q-bot is a robotics start-up focusing on construction and the built environment. The company uses robotic devices to remotely apply insulation to period properties. This reduces fuel bills, while making the home much warmer and less draughty, without the cost and disruption of traditional methods. The company currently works with social housing providers looking to alleviate fuel poverty and improve the welfare of their residents.
Vivus Solutions Ltd has developed a ground breaking fast setting air lime material without resorting to hydraulic chemical reaction. The results of using air lime over hydraulic lime are improved performance of humidity control and effective drying of the building, thus significantly raising the insulation performance of the structure.
Portable, Exhaustive, Reliable, Flexible and Optimized appRoach to Monitoring and Evaluation of building eneRgy performance.
Okotech is an innovative tech company whose flagship product Heatboss enables wireless, room level control of the heating within buildings. Heatboss can be easily and quickly retrofitted into existing commercial and public buildings (including heritage buildings) to enable an average of 30% savings on the energy consumed for heating.
The WISDOM EU FP7 project is focusing on the application of intelligent sensing and data analytics to water networks.
ITM Power specialise in the manufacture of integrated hydrogen energy systems. Founded in June 2001, the company floated on the Alternative Investment Market (AIM) in 2004 and was the first United Kingdom-based fuel cell company to go public.
John Hingley, Managing Director or Renovagen Ltd, invented the Rapid Roll portable solar power system – a portable "micro-grid in a box" with a solar field which unrolls like a carpet in 2 minutes. It delivers 10kWp-16kWp of power, enough to power a 120-bed mobile clinic or desalinate 25,000 litres of water every day.
Speakers on renewable energy included:
David Boon
Deputy Head of British Geological Survey (BGS) in Wales
His research focuses on 3D mapping of geology under urban centres to support heat network planning, infrastructure development and earthquake resilience.
Victor Sellwood
Business Development Manager for Siemens PTI
is a Chartered Engineer and has worked in the energy sector for over 15 years, most recently with Siemens PTI and EA Technology. With expertise across electrical networks including substation asset condition assessment and testing, he has worked internationally and delivered training, technical and academic lectures at Queens University Belfast and the IET's ACDC Conference.
David Tucker
WDS Green Energy
Recently retired from WDS Green Energy who were the SME leading the Cardiff 'Ground Heat Network at a City Scale' project with partners City of Cardiff Council and British Geological Survey. David was one of the founding directors of WDS Green Energy who specialise in ground and air source heat pumps for the commercial and domestic markets.
Andrew Sutton
Associate Director for BRE in Wales
is a Chartered Architect with considerable knowledge across a broad range of construction, sustainability and BIM topics. His research activities include conceiving and managed new innovations, such as the UK government funded "LENDERS" project that is developing an improved 'mortgage affordability calculation' to incorporate energy efficiency into the lending calculation, and the "Trailblazer" portable PV system to provide a replacement for portable diesel generators.
RT @TheMJAwards 🚨 Calling all our talented, creative and hardworking #localgov people and teams…… 🚨 The closing date for the #MJAwards 2022 has been extended until Friday 4 Feb. So get those entries in very soon!! ⏰ https://t.co/QYp8xtswYp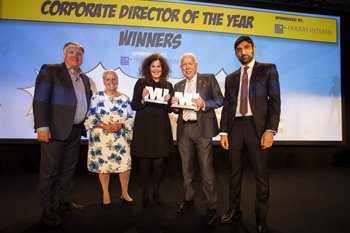 Sign up to our newsletter
To find out more about how we can support you