Here you will find information on what cookies may be set when you visit Local Partnerships website and how to reject or delete those cookies.
---
Sections
What is a cookie? 

What is the law?

What is Local Partnership LLP doing?

List of Local Partnerships' cookies

Third-party cookies

Cookies set by third-party sites

How to control and delete cookies.
What is a cookie?
An HTTP cookie (cookie) is a small parcel of text sent backwards and forwards between a web browser and a website. It is used in a number of ways and there are a number of different types.
See Wikipedia for full definition of Cookies
Session cookie 

– A session cookie only lasts for the time you are using the website and then gets deleted.

Persistent cookie 

– A persistent cookie lasts longer than a session cookie and is used to remember things about your access like your user name and password. 

Third-party cookie

– These are cookies set by other services. In our case this is limited to Google Analytics and Twitter. These are used to compile statistics about usage and provide shortened URLs respectively.
First-party cookies (those set by the site you are on) are used to distinguish between different users, or determine the relationship between the pages you visit. They differentiate one user from another and provide continuity. Normally they collect data about your browser, along with the information you request and send. Cookies in themselves do not identify individuals, but are defined by a combination of a computer, a user account, and a browser.
What is the law?
The Privacy and Electronic Communications Regulations (PECR) relating to cookies says you should know what cookies are used, why and explicitly accept them as they can track information about your browsing. The regulations are designed to protect you from this by ensuring that you explicitly consent to the action of any cookies used.
What is Local Partnerships doing?
Local Partnerships will only every use cookies to deliver a better service and online experience to you. We will never use cookies in a malicious or covert way to gather information about you. We are providing information here on what cookies we use and why. We are also publishing information on what cookies are and how to both block them and delete them. In order to comply with the regulations we will ask you to accept the terms and conditions for our website, giving us permission to set the cookies listed below.
List of the Local Partnerships website cookies 
This is a list of the main cookies set by Local Partnerships' website, and what they are used for.
Name
Description
PHPSESSID
This is a general purpose identifier used to maintain user session variables.
__cfduid
Cloudfare cookie used to identify individual clients behind a shared IP address and apply security settings on a per-client basis.
_ga
Google Analytics cookie u

sed to distinguish users

_gat
Google Analytics cookie u

sed to distinguish users

_gid
Google Analytics cookie u

sed

 to throttle request rate
Third-party cookies
Local Partnerships uses four third-party cookies to help provide services. If you would like more information about the cookies used by this supplier, as well as information on how to opt out, please see their privacy policy listed below.
Cookies set by third-party sites
We sometimes embed photos and video content from websites such as YouTube to provide additional useful content such as instructional video clips. As a result, when you visit a page with content embedded from these sites you may be presented with cookies from them.
We do not control the dissemination of these cookies. You should check the relevant third-party website for more information about them.
How to control and delete cookies
Local Partnerships will only use cookies that collect information in order to offer you services which match your needs. However, if you wish to restrict or block the cookies which are set by our website (localpartnerships.org.uk), you can do this through by setting your browser to reject them. The 'Help' section on your browser will tell you how to do this. For information on how to do this on your mobile phone you will need to refer to the appropriate manual.
If you have any questions or issues please email us at lpenquiries@localpartnerships.gov.uk or by writing to us at Local Partnerships LLP, 18 Smith Square, London SW1P 3HZ
Today marks @LP_SeanHanson's last day as Chief Executive at Local Partnerships. I'm sure you'll all join us in wishing him good luck and thanking him for the last six years here. 💚🍾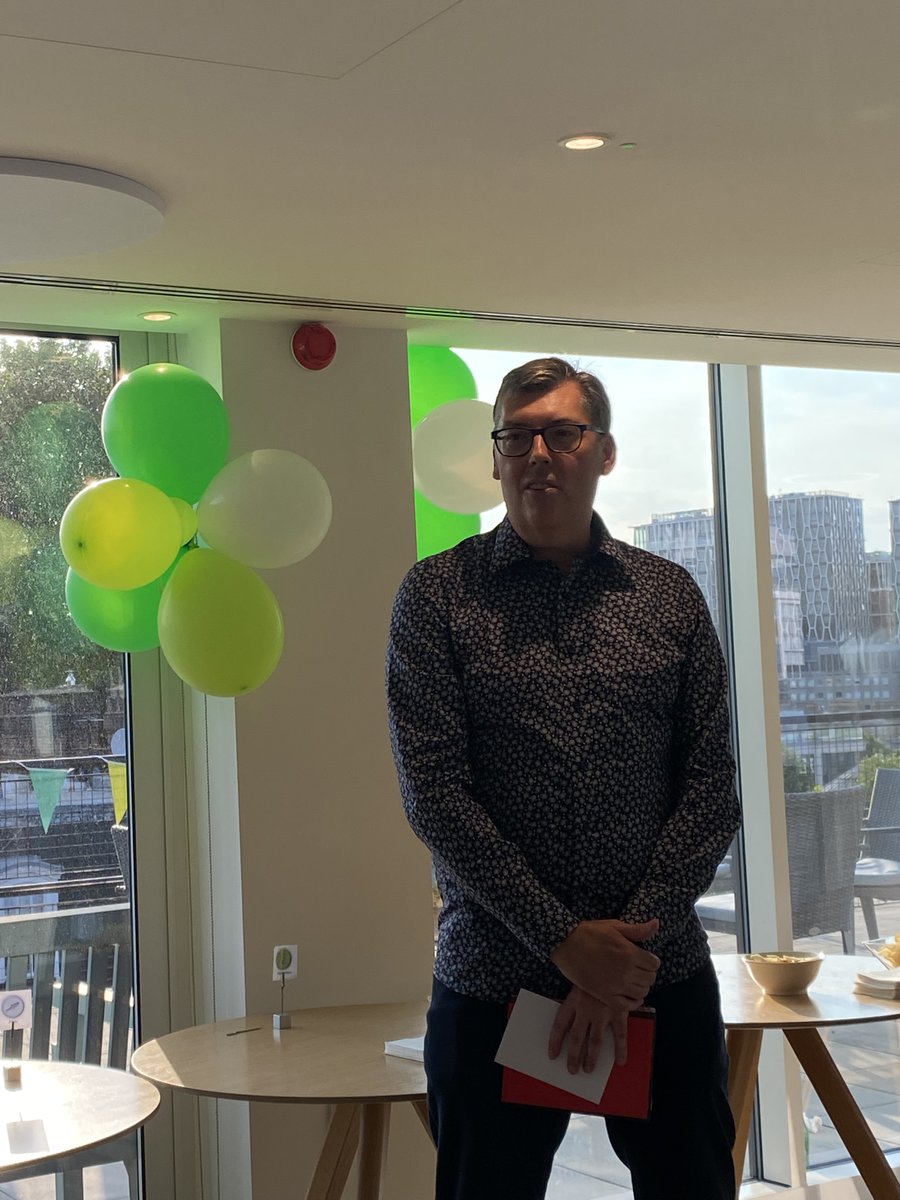 Sign up to our newsletter
To find out more about how we can support you