Local Partnerships is jointly owned by the Local Government Association, HM Treasury and the Welsh Government.
Our purpose is to help public sector organisations face the ever-increasing challenge of meeting rising demands for services, with shrinking budgets. We work with authorities to develop their commercial capabilities, helping them achieve and maintain financial resilience.
We occupy a unique position in the public sector. We facilitate change by working impartially and collaboratively across all parts of central, local and regional government, and devolved administrations.
Our team of specialists brings a formidable combination of public and private sector experience, offering the highest quality and most effective support to the public sector. We are a hands-on organisation and work collaboratively for the benefit of our clients, often sitting alongside project teams, rather than providing advice from afar. We provide capacity and capability where it is needed.
Our support is especially relevant in helping councils and combined authorities with their responsibilities to shape and create place-based growth. This includes the increasing requirements for housing delivery, and the planning and funding of social, digital and enabling infrastructure.
1 July 2019 marks the tenth anniversary of Local Partnerships' incorporation. We are very proud of the successes we have helped our clients achieve over the last decade. We remain dedicated to helping local and national government, and other public sector organisations, deliver services even more efficiently and effectively.
We provide an interface between central government and local delivery.
Our team of leading-edge experts works solely for the benefit of the public sector. Across our specialist programme teams, we provide trusted, professional support and advice. If your organisation is seeking more devolved powers or to transform the way you deliver services, we can help in the following areas:
developing and reviewing strategic business cases and business plans
service transformation and change
modelling and legal frameworks for alternative service delivery models
options' appraisal and assurance of your chosen approach or option
forming effective partnerships (inter-agency brokerage)
sourcing and commissioning, contract negotiation and management
economic development and planning
delivering infrastructure
Local Partnerships LLP is a joint venture between HM Treasury, the Local Government Association and Welsh Government. We help the public sector deliver projects and change at the local level ensuring key priorities are delivered and clients secure excellent value for money.
We recruit only the highest calibre people. If you are interested in working with us, either as a member of staff or as an associate, please contact us.
"A councillor's guide to procurement: 2019 edition" is now live. View here: https://t.co/lS510Kbhv4 @LGAcomms @CCNOffice @districtcouncil #LocalGov #Procurement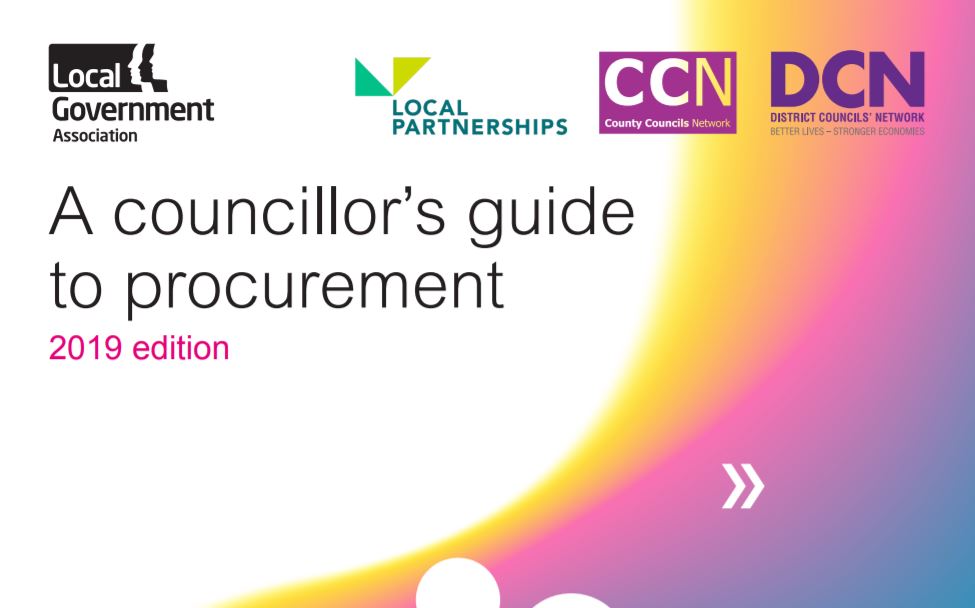 Sign up to our newsletter
To find out more about how we can support you