Aaron Thompson
Management Accountant
Aaron Thompson joined Local Partnerships as a Management Accountant in January 2019. Aaron produces the monthly accounts pack and financial reporting for the programme areas, as well as supporting the operations team.
Prior to Local Partnersips, Aaron has worked in public sector finance and non-profit organisations, with a focus on delivering a finance business partnering service.
Aaron is AAT qualified, and currently completing CIMA qualifications.
Gren Folwell, high-profile public sector figure and former Board member of Local Partnerships has sadly passed away Read our statement here: https://t.co/QkI2EEdo8J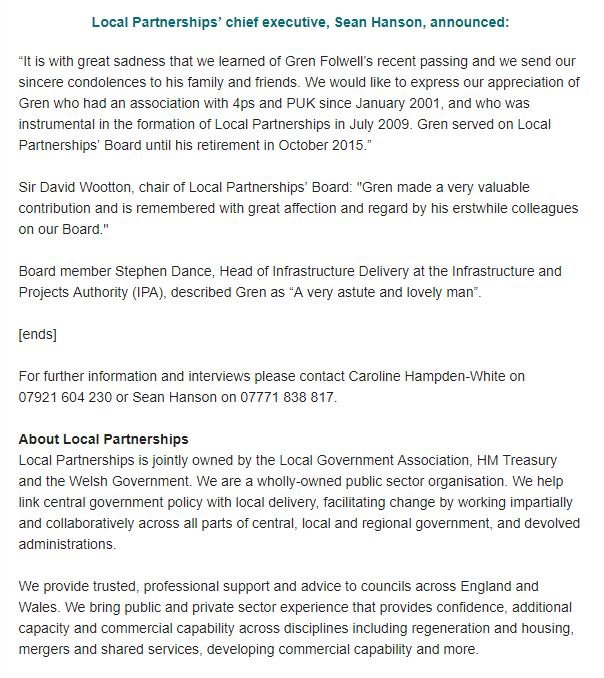 Sign up to our newsletter
To find out more about how we can support you