Our infrastructure work boosts the capacity and capability of our clients.
We act as "critical friend", helping them to plan strategically, solve complex commercial issues and increase delivery confidence. Drawing on the knowledge and insights gained from these projects, we work with central government departments, national agencies and local authorities to develop specialist support for a wider range of infrastructure programmes including highways maintenance, flood management and superfast broadband. To find out more please click here 
GUIDE TO POTENTIAL CORPORATE VEHICLES
In the current economic climate, local authorities are exploring all avenues, including new commercial opportunities, to deliver public services. To assist local authorities, Local Partnerships has produced the above "guide to potential corporate vehicles" as an introduction to some of the vehicles that can be used for collaboration and the delivery of services. It should be noted that these options are a means to an end, so firstly authorities must decide what it is they wish to achieve, when and with whom.
Please contact John Enright for further information:
john.enright@local.gov.uk
07824371720
The Lichfield & Tamworth Waste Partnership (Shared services)

Overview

An independent report, commissioned by the Staffordshire Leaders & Chief
Executive's Group in 2008, made the recommendation to assess the feasibility
of potential opportunities for improved effectiveness and shared efficiencies
between clusters of authorities within the Staffordshire Waste Partnership (SWP).

The Hertfordshire Waste Partnership 'Consortia for Recycling Materials'

Overview

Hertfordshire Waste Partnership (HWP) is made up of 10 Waste Collection
Authorities (WCA) and the County Council.

The Kent Waste Partnership 'East Kent Joint Waste Project'

Overview

The Kent Waste Partnership (KWP) comprises the 13 principal councils of Kent.
These are the twelve district councils in their roles as Waste Collection Authorities
(WCAs) and Kent County Council as the Waste Disposal Authority (WDA).

Wales Waste Disposal

Overview

Local Partnerships has played an integral role supporting the Welsh Government to develop and implement its national waste infrastructure procurement programme covering food and residual waste treatment

Delivering Efficiences in waste services in the East of England

Overview

This is the sixth regional review undertaken by Local Partnerships focusing on efficiencies achieved in waste management. A total of 28 authorities from the East of England are included in this report, including district and borough councils, county councils and unitary authorities.

DELIVERING WASTE EFFICIENCIES IN THE WEST MIDLANDS

Overview

The 33 West Midlands authorities spend over £400m collecting, recycling and disposing over 2.6 million tonnes of municipal waste each year. Inevitably, as a result of financial austerity pressures, local authorities will need to identify considerable budget savings.

PARTNERSHIPS AND EFFICIENCIES REPORT FOR LONDON

Overview

As a result of the 2011 Spending Review, local authorities are required to identify considerable budget savings over the next three to four years.

DELIVERING WASTE EFFICIENCIES IN YORKSHIRE AND THE HUMBER

Overview

There are 22 authorities in Yorkshire and the Humber, a mixture of Unitary (5), Metropolitan (9), District (7) and County (1) councils. Like all authorities across the UK they continue to face testing times as resources are reduced but service expectations remain high.

DELIVERING WASTE EFFICIENCIES IN THE NORTH EAST

Overview

There are 12 authorities in the North East, all of which are Unitary and therefore have responsibility for both waste collection and disposal services. Like all authorities across the UK they continue to face testing times as resources are reduced but service expectations remain high.

DELIVERING WASTE EFFICIENCIES IN THE NORTH WEST

Overview

Great strides have been made in delivering efficiencies in budget, in order to protect public services, even enhance them, and this continues to be one of the biggest challenges local authorities face.
Fantastic achievements by councils showcased at last night's @LGCAwards. Thanks for inviting us @lgcplus!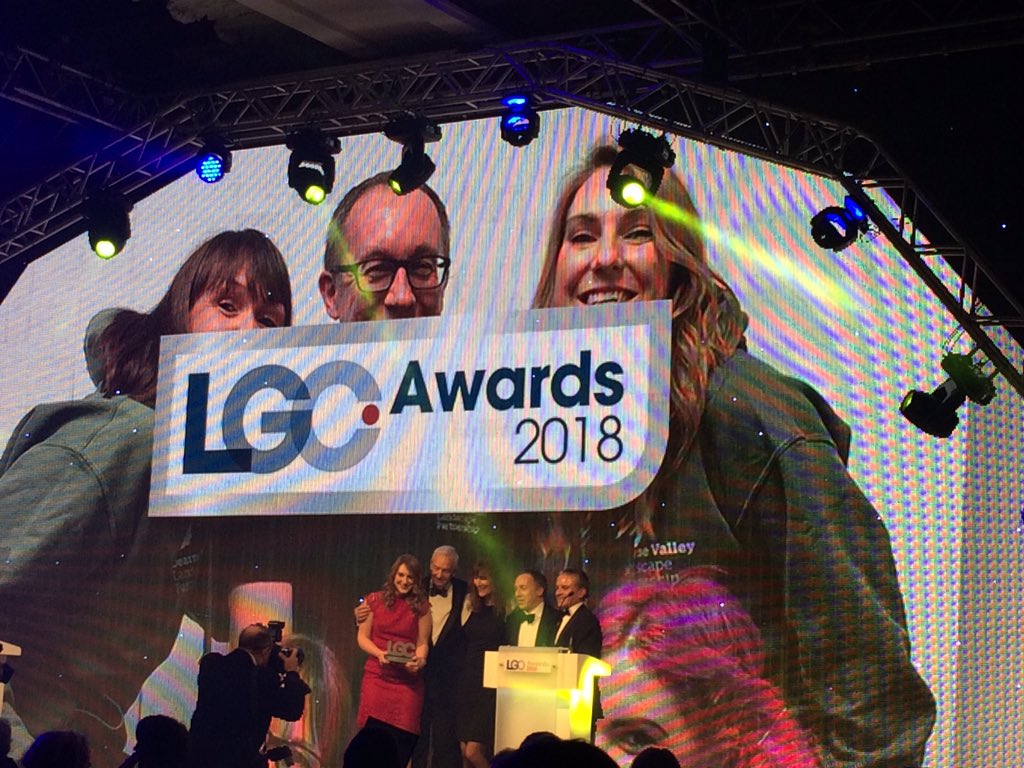 Sign up to our newsletter
To find out more about how we can support you