DEVOLUTION, TRANSFORMATION AND COMMERCIALISATION
We support councils in their response to the public sector reform agenda and councils' transformation programmes to create more efficient or alternative service delivery models.
We have helped a range of local authorities including Manchester and the Greater Manchester Combined Authority, the Wirral, and a group of south west local authorities to redefine their public sector reform programmes to ensure effective delivery.
We help the public sector respond to the significant challenges and opportunities it faces including exploration of alternative local government models as part of devolution discussions and financial restructuring, formal collaboration and merger, acting as independent broker between different parties. We provide support for the production of business cases for councils wishing to invest in energy, housing and social investment as part of their commercial-led strategies. Click here to find out more about how Local Partnerships can help, or contact us on the details below.
Commissioning In Local Goverment A research project for Local Partnerships

Overview

In October 2014 Local Partnerships engaged Public Intelligence to undertake research into the state of local government commissioning. The aim of the research was to better understand commissioning practice

Think Piece – Launching alternative service delivery models in local government

Overview

Local Partnerships has wide experience of working with local public bodies as they consider how to deliver services in a different way. We believe there are five stages to establishing an alternative service delivery model.


Cutting the costs and improving services for Manchester's troubled families

Overview

Local Partnerships has worked with Manchester City Council and its local partners on a ground breaking, multi-agency, cross-council initiative to reshape, improve and cut the costs of delivering local public services

Impact - more than just a good story

Overview

Aspire Wellbeing and CHUMS are two of six social ventures with whom Local Partnerships worked utilising funding from the Cabinet Office's Impact Readiness Funds.

Encouraging Potential: Inspiring Change Meet "Epic"

Overview

Epic CIC is an employee-led mutual formed from the Youth Services at the Royal Borough of Kensington and Chelsea (RBKC) and "spun-out" in January 2014.
Have you entered your council into @TheMJAwards yet? We're sponsoring #DigitalTransformation - looking for examples of digital innovation that have lead to successful transfomation in #LocalGov. Only 2 more weeks to enter! Apply here: https://t.co/wB6rGlGD6h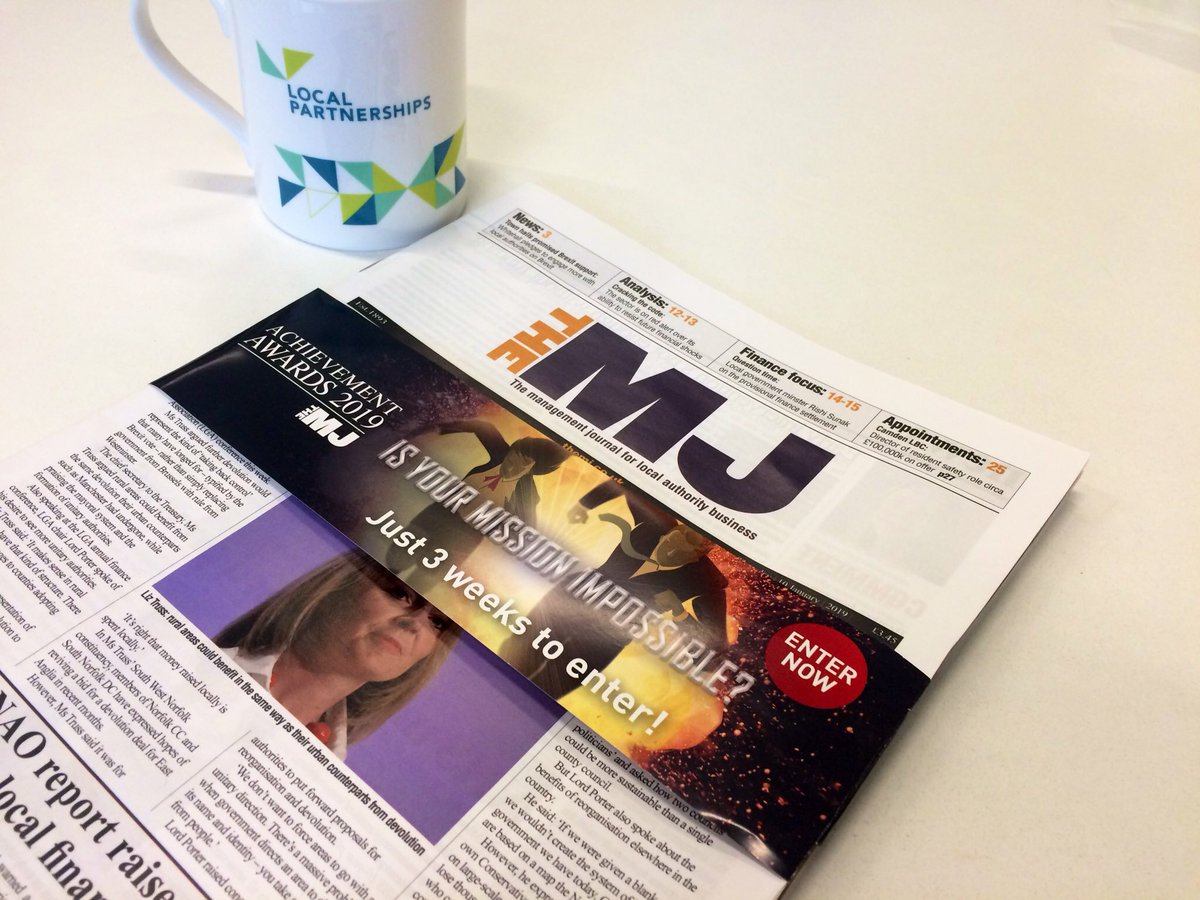 Sign up to our newsletter
To find out more about how we can support you